Microsoft Windows 10 is Now Using Eye Control Feature, It is Currently Available For Beta Testers
Recently, Tobii, a Swedish high-technology company that develops and sells products for eye control, had announced that it is collaborating with Microsoft to bring its eye tracking feature in Windows 10 that allows you to control a computer using only your eyes.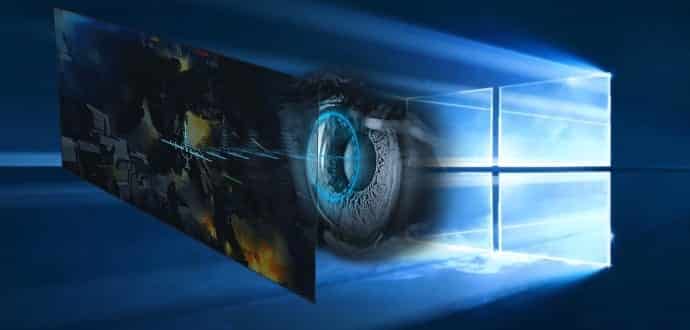 On Wednesday, Microsoft released a beta version of 'Eye Control' feature in Windows 10 Insider Preview Build 16257 and Windows 10 Mobile Insider Preview Build 15237 to Insiders in the Fast ring that allows users to interact with their devices through eye movements. This feature is expected to empower people with disabilities to operate an on-screen mouse, keyboard, and text-to-speech experience using only their eyes.
Bringing Eye Control to Windows 10 will empower people using just their eyes to utilize Windows features." Jenny Lay-Flurrie, Microsoft's chief accessibility officer, told The Mighty. "We are incredibly grateful for the partnership with the ALS (amyotrophic lateral sclerosis) and MND (motor neuron disease) communities for their active engagement and feedback throughout the development cycle. We look forward to our ongoing collaboration to further develop these features in future releases as we continue on our mission to empower people to achieve more.
In order to experience the feature, one requires a compatible eye tracker, like the Tobii
4C
, which unlocks access to the Windows operating system to be able to do the tasks that was previously done with the help of a physical mouse and keyboard. Currently, Microsoft is supporting only the US English language keyboard layout, with the company planning to add more layouts in the future.
According to the preview build blog post by Dona Sarkar, Software Engineer, Windows and Devices Group, a launch pad will appear on the screen once you turn on Eye Control. This will allow you to access the mouse, keyboard, text-to-speech, and to reposition the UI (user interface) to the opposite side of the screen.
To interact with the UI for 'Eye Control', simply look at the UI with your eyes until the button activates. A visual affordance will appear around the UI that you are looking at, Sarkar added.
The preview build
blog post
outlines in more detail how Eye Control actually works.
At present, Eye Control only works with Tobii's Eye Tracker 4C, but the company is working on adding support for the Tobii Dynavox PCEye Mini, PCEye Plus, EyeMobile Plus and I-series. However, the company said that it was "open to working with additional hardware vendors to provide customers a broader set of hardware options to enable this experience." In fact, the three companies are already working with OEMs like Acer, Dell/Alienware, and MSI for products that will ship with the technology out of the box.
For those interested in early beta testing of Eye Control feature can sign up to be a
Windows Insider
and provide a feedback. The Eye Control feature will be available to the general public as a beta later this year with the Windows 10 Fall Creators Update.
Further, Microsoft has even provided a
how-to guide
which will help users get started with the new feature in Windows 10.