How to Turn Off Internet Explorer in Windows 10
Learn How to Turn Off Internet Explorer in Windows 10 using some settings in your Windows operating system that will help you to easily disable this operating system, So have a look at complete guide discussed below to proceed.
By default, the Internet Explorer 11 is set to be the dominating browser inside the windows 10 and no user can uninstall it anyway because it is induced as a system software only. Now being the default browser the Internet explorer tends to open every kind of links that you click anonymously. Many of you people would be happy with the Microsoft's best web browser but not everyone may like to assist with it only. Those users willing to change their web browser and set their custom installed browser to default can do it easily through some method.
Here in this article, we have written about the method through which the Internet Explorer can be replaced with some other browser, and in any instance when the URL's are to be opened your designated browser will perform. Now as you have got that the method is written below in this article you can learn about that by reading this whole article, so just go and do that up!

The method is quite simple and easy and you just need to follow the simple step by step guide discussed below to proceed.

How to Turn Off Internet Explorer in Windows 10

Step 1: First of all, use the Key Combination Windows Key + X, this will launch the Power menu on the screen of the desktop. The menu will look like List in which there will be various different options but from there you will just have to click on the Control Panel so that you may launch it. ALternatively, you can also use the search bar or the direct reach to the Control panel through the settings of Windows.

Step 2: Inside the Control Panel You will see a various number of option that is all meant for the all different settings and functions. We are to work on the disabling of Internet Explorer so we will need to go to the Programs and Features. Click on this option and on the next appearing screen search for the " Turn Windows Feature On or Off" option and then click on it.

Step 3: Another window will launch up that will show you the whole number of feature that resides on the Windows, it will look like a number of folders placed next to each other. You can also reach up to this screen through very simple steps, write the Windows Features inside the search bar and select the Turn Windows Features on or Off. Fine, leave it now as you might have already reached the windows so just access to the further steps.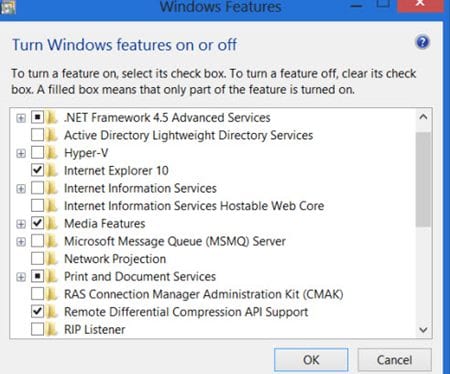 Step 4: Inside the above windows look for the Internet Explorer 11 and then uncheck the box placed aside to the option. This will instantly turn off the Internet Explorer in Windows 10 but to finally let the changes take place you need to restart your device. Do it and enjoy browsing with your favorite browser!

Doesn't matter if your browser is not of your preference you can always change it with any other better third party browser. Internet Explorer is the web browser made by Microsoft so it will always make it's more preference inside the operating systems made by it like Windows 10. Indeed it is all up to the users if they wish to use it or not, and the developers have made no restrictions regarding it. At last, we would say that you might have learned the method of changing the default preference for the Internet Explorer on the Windows 10. We hope that you will like this article, please try to share it with your friends and also tend to write your opinions related to this article using the comments section below!