How to Secure your Wireless Mouse and Keyboard from being Hacked
Learn how to Secure your Wireless Mouse and Keyboard from being Hacked with some of the security implementations that will help you to secure your wireless devices being illegally accessed. So have a look at complete guide discussed below to proceed.
You might be knowing about the thing that how hackers use to hack up the Internet connections nearby, Wifi routers, computer systems etc for their profitable purposes or just for gaining access to someone's accounts or the details. This all may sound perfectly possible to you as you are aware of all that but have you ever thought of the idea by which you could hack up the Wireless mouse and keyboard for controlling something or for some other decrypting purposes?
This might now sound weird to you but the reality is that this all can also be done by the hackers for some purposes. Now if you are also having up the Wireless mouse and keyboard attached to your computer and you are afraid of your computer data being hacked then try to secure your wireless keyboard and mice. Here in this article, we have written about the various things that could be done to secure your wireless mouse and keyboard from being hacked, just go and read all that!

Below are some of the implementations and things that you need to be sure about to get the device security and don't let the hackers hack your wireless mouse and keyboards. So follow the below guide to proceed.

1 Device security
Check for the wireless keyboard and mouse security potential as being provided by the manufacturer. As some of the manufacturers are not really cared about the secure connectivity options and they just create up to the device like that only. Try to go for a popular brand or the manufacturer although that mostly takes care of that.

2 Firmware Update
If you feel like that your wireless keyboard/mouse is at the risk of less security that is prone to hacking attacks then the manufacturer might have opened up the driver update for solving up the issue. You should check up the latest update for your device as you could find it on the company's official website.

3 Go Wired


4 Lock PC


5 Encrypt Data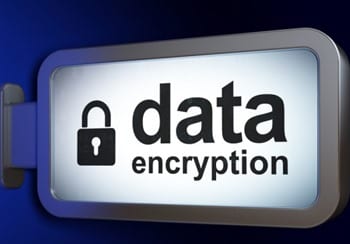 The best thing that could prevent your data hack through the wireless mouse/keyboard hacked process is you can encrypt up the folders and files with some password which will, in turn, disclose up the hacker from being indulged with your PC data. This may still not prove helpful to disconnect up to the hackers hook from your wireless connection but still, you can apply it to prevent further problems!

And these were the simple but effective methods of protecting your wireless mouse/keyboard or making it secure from the hackers and hence safeguard your computer data too. All these methods won't require you to do up any advance actions on your computer but just with some simple steps, you can go straight forward for your defending wall creation. Just go and apply these methods to make your wireless mouse and keyboard safe and secure from being hacked!