How To Fix "Your Apple ID Has Been Disabled" Issue
Let's have a look at the method To Fix "Your Apple ID Has Been Disabled" Issue that mostly arises because of security attempts that can lead to account disable and you can recover your account with the two possible ways. So have a look at complete guide discussed below to proceed.
As we know Apple(iOS) is very much popular in all over the world and more than billion of people are using Apple devices today. Now smart device like iPhone is now most popular in the mobile world and in all ios device you need an apple id to access your phone. Apple user uses the ID for various of its accounts that are basically run over on the iPhone Device only. You can say that the whole of the device is registered by a unique ID that the Apple names as Apple ID. Now for making this id, the apple asks for the email, the users are allowed to use any kind of the email like from google, yahoo or Hotmail etc.
These third-party emails are the way for the user to craft the apple id. But sometime the security issue may arise due to which apple user face some issues as Apple usually disable that ID id 2-3 failed recovery attempts are made. And that thing is too frustrating as one of my IDs got the same issue and I struggled with Apple Support to get it recovered. So I was thinking about that my readers might have faced the same issue. As user keep on searching the internet and found some vague ways that can waste their time and that is why I'm writing here only working ways that you can use to recover back your account. There are two possible ways that you can use and one with the Apple support and other with the basic recovery method. So have a look at complete guide discussed below to proceed.

The methods are quite simple and straight and you just need to follow the steps that can lead to recovering account and I have added a screenshot with that so that you can easily get to know how exactly you should proceed. So follow the two methods below.

1 Recovering From Apple Website
First of all, you need to visit the https://appleid.apple.com/ as on the PC you can manage your account and can recover it. So simply click on manage there.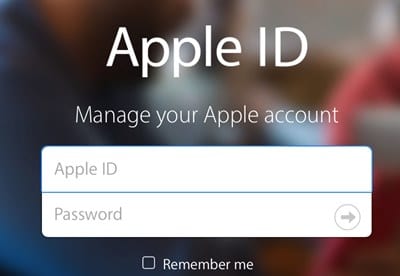 Now you will see credentials fields and there simply click on the option Forgot Apple ID/Password.
Now you need to enter the email and security question so that you can get to next screen.
And on the other screen, you need to click on the option "Change password" and then you will have one link to your registered email.
Follow up the link and reset your password and use those credentials to recover back your account.
If this doesn't work for you then simply proceed to the second method as that will definitely work.
2 Recovering From Apple Support
First of all, you need to visit the
Apple Support website
on your PC and then click on Product section.
And this will list all the available products and you just need to click on Apple ID option there.
And then on the next screen, you need to select the option Disabled Apple ID and you will see two different option and simply click on Call Apple Support Later.
Now you need to fill all the relevant details in the fields that you will see in the next coming screen as this is for submitting your details to the Apple technical support team and they will call you and will verify your identity and once that is done you will be able to get back your apple ID.
So above guide was all about How To Fix Apple ID Has Been Disabled Issue, Use the two possible methods that can help you to get back your disabled account one through simple recover method and other by contacting apple support. Hope you like the guide, keep on sharing with others too so that they can also use the same to recover their Apple account. Leave a comment below if you have any related queries with this as the Techviral team will be always there to assist you with your issues that you might face while implementing this guide.