Meet The All-New Tor SIM Card
The fear of mass surveillance of telecommunications is a fact. The famous cases of recent years have alerted citizens and have led to a boom in the Tor anonymous network, in addition to other measures such as the use of VPN to encrypt connections. To go a step further, the British company Brass Horn Communications is currently testing a SIM card that only allows data traffic through the Tor network.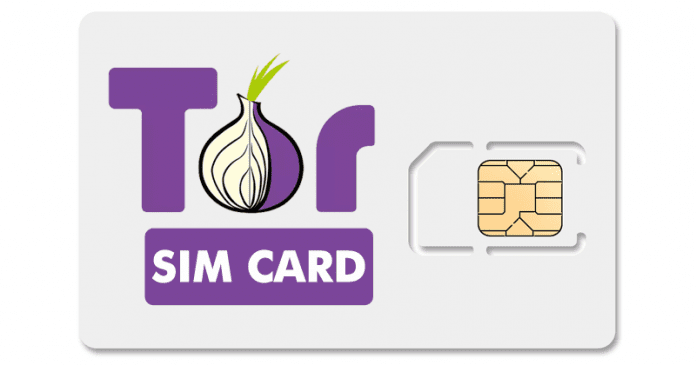 Applying Tor anonymous network protection to any smartphone is not a simple task or at least not available to any user without knowledge. For this reason, in 2016 an operator was founded in the United Kingdom that wanted to make the Tor network a necessity for its customers and their communications.
The SIM card that forces all data traffic through the Tor network
Now, the well-known British company Brass Horn Communications wants to go a step further so that any communication we make from the smartphone is encrypted in this anonymous network.
In fact, the well-known British company, of course, I am talking about the Brass Horn Communications are also testing a data-only SIM card that blocks any type of traffic outside the Tor network and forces everything to be done through this network. In this way, it increases the privacy of the user.
One of the founders of the company Brass Horn Communications explains that this is like taking the middle finger of massive spying through mobile phones. As we have already told you, this non-profit Internet operator focuses on privacy and measures to avoid surveillance against users.
The Tor anonymous network guarantees privacy when we access a certain service or web page, being the most common form of access in computers the use of Tor Browser and Android phones with Orbot. However, the solution of the SIM card of this British company simply eliminates the need to install any software that may stop working at a certain time.
So far, this well-known British company, of course, Brass Horn Communications had offered encrypted connections in the Tor network as an Internet provider, but now they want to go one step further as we told earlier in this article.
As the well-known British company, of course, Brass Horn Communications guarantee that they do not keep any kind of records. Of course, the SIM card they are testing is not for everyone, since applications such as Twitter can block traffic from the Tor network. So, what do you think about this? Simply share all your views and thoughts in the comment section below.