Meet Nokia 9 PureView The Launched World's first 5-camera smartphone
HMD Global has unveiled its latest high-end Nokia smartphone called Nokia 9 PureView. The smartphone is the first in the world to have a 5-camera system on the rear, all of which are 12MP sensors with Zeiss optics.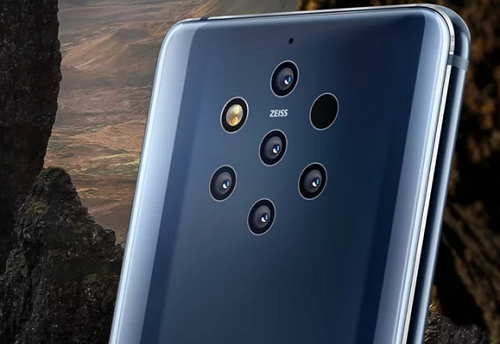 The device is aimed at photographers and enthusiasts, and shoots photos in RAW format. It also features support for the Adobe Light-room mobile app, so you can edit photos on the phone.
There is a 5.99″ P-OLED display at the front, HDR10-compliant, with a flagship-grade resolution of 2,880 x 1,440 pixels or QHD+. A Gorilla Glass 5 piece keeps that OLED safe from cracks and major scratches. 6GB of Ram + 128GB internal storage.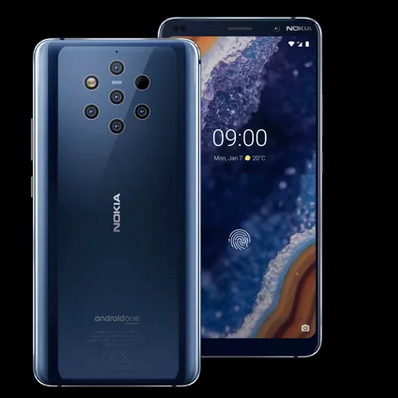 Camera
Three of the camera sensors on the rear of the device are monochrome, with the remaining two color sensors.
When a photo is taken, the phone's coprocessor captures all the images and puts them together – creating a single image.
This allows for better noise reduction and decreased power usage, along with a 12MP depth map for enhanced depth of field control.
The device also supports wireless charging, 128GB of internal storage, and runs Android 9.0.
Highlights Specifications of Nokia 9 PureView
Dimensions 155 x 75 x 8 mm (172g)
OS Android 9.0
Display 5.99-inch QHD+ OLED
Processor Qualcomm Snapdragon 845
RAM 6GB
Storage 128GB
Main Camera 5 x 12MP f/1.82 (2 x RBG, 3 x Mono)
Front Camera 20MP
Connectivity Wi-Fi 802.11ac, Bluetooth 5.0
Network LTE Cat. 16 4×4 MIMO
Ports USB-C
Durability IP67
Biometrics In-screen fingerprint scanner
Battery 3,320mAh
It will be priced at $699