The End of Firefox For Android and Replaced By Fenix
Mozilla is working on a new mobile browser for Android called Fenix. The new browser is available as a development build currently and it will eventually replace Firefox for Android.
Firefox for Android hasn't received much attention lately from Mozilla — probably because attention is being shifted to the development of Fenix browser.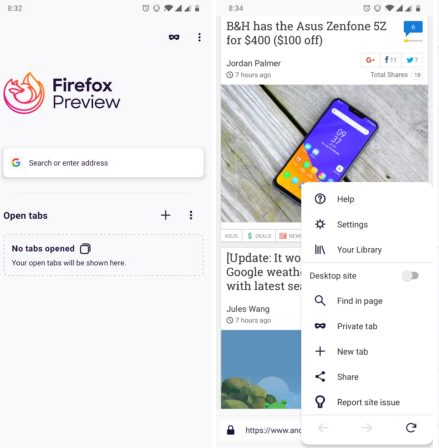 As spotted by
Ghacks
, a support document published by Mozilla outlines the company's plans for replacing Firefox (referred to as 'Fennec' in the document) with Fenix. Firefox 67 and 68 for Android will be released as previously planned (on May 14th and July 9th, respectively), but afterwards, the browser will only receive bug fixes and security patches.
The document did not say when Mozilla plans to finally release Fenix, but the current Firefox browser will reach End-Of-Life status sometime next year 2020. Support ends when Fenix is ready and users of the legacy version of Firefox for Android can be migrated to the new mobile browser.
Do you use Mozilla Firefox for Android? Is it fast or slow? Let us know your experience.