How to Set-up Kodi on Windows, Android and iOS Devices
Kodi is not new to you even though most of you have been using it ages back. But this is more like a refresher, should in case you don't know how to set it up on your new Android, iOS or windows device.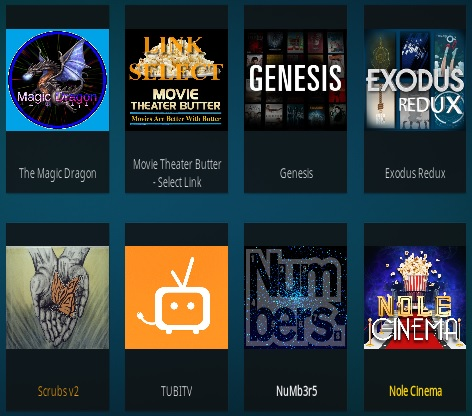 When it comes to live sport, movies, tv series, name it and Kodi/Xbmc will give it to you. Don't just compare it with other streaming app because this one beat them all. It is one of the best entertainment applications you'll ever stumble upon.
How to Install and Set up Kodi on Android
To install the app on your Android device, all you have to do is launch the Google Play Store app,
Step 1: Search for Kodi via the search box on top,
Step 2: tap the app, and select the "Install" option. Wait for your installation to complete and you are good to go.
You can also just download it from the
direct link here
.
How to install or Set up Kodi on iOS
To install on iOS you must have a jailbroken iDevice running iOS 6.0 or higher (8.0 or higher recommended).
If your iOS device is Jailbroken, then proceed with the easy installation guide
here
.
How to Install Kodi on Windows PC
Just follow carefully and I promise that you won't be lost.
Step 1 : Visit the creator site Kodi.tv to download the latest version of Kodi for your Windows PC
Step 2: Choose your Windows bit 32 or 62bits by downloading the installer, after which a window will pop up, showing a couple of options. Just click "Windows Store," which will direct you to the Kodi listing on Microsoft's website.
Step 3: Click the blue "Get" button, followed by the "Open Microsoft Store" option from the window that shows up on top.
Step 4: Wait for the Microsoft Store app to launch on your PC, click the blue "Get" button again, and wait for the installation to complete.
Congratulations! You've now successfully installed KodiApp on your devices, watch your favorite movies, TV series, Y rated movies and live sports.
Kodi Addons You Should Check Out
Exodus Redux [Exodus Redux Repository]
Exodus 8.0 [Kodi Bae]
Yoda [Supremacy]
The Magic Dragon [Supremacy]
Seren[NixGates]
Gaia[Gaia Repo]
Maverick TV[MaverickTV Repo]
13 Clowns
Supremacy
Now that you've fully installed Kodi/Xbmc on your Android, iOS and Windows PC, enjoy the rest of your favorites movies and shows.