How to Use MultiChoice DStv 24/7 WhatsApp Self-service
Multichoice Dstv has made its help and support services easier for their customers to use via providing a self-service using WhatsApp. The service was launched few months back, but not all subscribers are aware of it.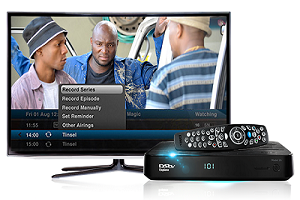 With the WhatsApp self-service, DStv subscribers can now perform the following operations.
upgrade their subscriptions,
fix error codes,
make payments
rent Box Office movies.
The WhatsApp self-service guarantees minimal wait time and low hassle as it provides an easy to use, convenient way of communicating in a format, customers are already comfortable with.

It enables DStv to quickly and directly respond to customers as well as offers a phenomenal entry point for jumping on to the messaging bandwagon for customer service.

This milestone is a proof that MultiChoice is serious about seeking innovative ways to improve customer experience on a continuous basis.

Though email and telephone are still the most commonly used customer service tools. But messaging apps are gradually taking over.

How to Use MultiChoice DStv on WhatsApp
To use the service, simply add +234 908 236 8533 as a contact, type "Hi", and you can check your balance, fix errors, change package, and make payment.