Instagram Now Gives a Warning Once You Are Close to Being Ban
We all know that in recent times a lot of changes have been added to Instagram all in a bit reduce abuse and increase user engagement beginning from the introduction of anti-bullying features. Instagram has further announced a new update to that will inform you of violation before your accounts will finally be ban.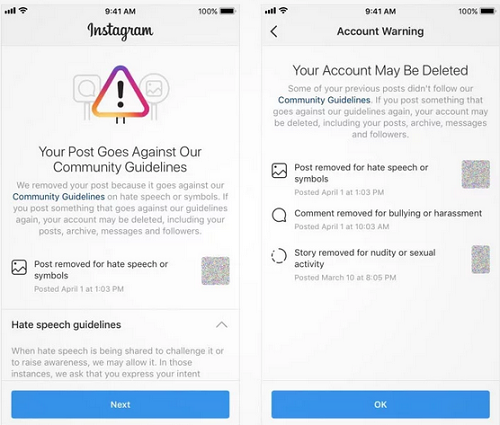 According to Instagram,

You'll now be notified if your account is at risk of being disabled. The notification will afford you the opportunity to appeal for content removal. If the appeal is successful, the violation will be removed from your profile's record.

If your post or content is found wanting of nudity, p*rnography, hate speech or bullying that goes against the community guideline, you stand a chance of being notified of violation.

If your account has been disabled, you can also appeal for it to be restored back via the Help center.