Warning! Over 40 Budget Android Smartphones Loaded with Malware
I understand that not all smartphone users are techy and don't even understand what android malware is all abort but for your sanity, avoid this infected smartphones out of the box.
Google has found out that some cheap smartphones are loaded with Triada malware straight out of the box. The Triada
malware
was believed to have been installed on these Android phones during the supply chain process.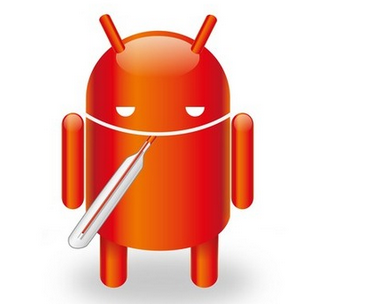 Though this is not the first time you are hearing about malware infecting smartphones most especially through Google playstore app, but this in particular is not coming from play store but straight out of the box.
This is what the Triada malware do to phones; it is capable of stealing sensitive data from banking apps, intercepting chat messages from social media and spying on users. The creators of Triada collected revenue from the ads displayed by the spam apps.
This particular malware specifically targeted Android versions 4.4.2 and older.
Avoid This 40 Budget Smartphones already preloaded by Triada Malware
Leagoo M5
Leagoo M5 Plus
Leagoo M5 Edge
Leagoo M8
Leagoo M8 Pro
Leagoo Z5C
Leagoo T1 Plus
Leagoo Z3C
Leagoo Z1C
Leagoo M9
ARK Benefit M8
Zopo Speed 7 Plus
UHANS A101
Doogee X5 Max
Doogee X5 Max Pro
Doogee Shoot 1
Doogee Shoot 2
Tecno W2
Homtom HT16
Umi London
Kiano Elegance 5.1
iLife Fivo Lite
Mito A39
Vertex Impress InTouch 4G
Vertex Impress Genius
myPhone Hammer Energy
Advan S5E NXT
Advan S4Z
Advan i5E
STF AERIAL PLUS
STF JOY PRO
Tesla SP6.2
Cubot Rainbow
EXTREME 7
Haier T51
Cherry Mobile Flare S5
Cherry Mobile Flare J2S
Cherry Mobile Flare P1
NOA H6
Pelitt T1 PLUS
Prestigio Grace M5 LTE
BQ 5510
Malware has been a major battle on Android operating system and it's not stopping anytime soon. If your smartphone anonymously send sms to international numbers and you are being charged each time your recharge your smartphone, then malware is at work.