Cool Movies to Watch This Week in HD Sep 30, 2019
In your relaxation time, I have some movies you might like to watch this weekend and I'm definitely sure you'll enjoy it.
Crawl
Crawl is a 2019 American disaster survival horror film directed by Alexandre Aja and written by Michael and Shawn Rasmussen… A young woman, while attempting to save her father during a category 5 hurricane, finds herself trapped in a flooding house and must fight for her life against alligators.
Spiderman: Far From Home
Spider-Man: Far From Home is a 2019 American superhero film based on the Marvel Comics character Spider-Man.
The Hustle
The Hustle is a 2019 American comedy film… Josephine Chesterfield is a glamorous, seductive British woman who has a penchant for defrauding gullible men out of their money. Into her well-ordered, meticulous world comes Penny Rust… Find out from the link below
Skylines
Skylines is a new Netflix original German crime drama released yesterday 27th September… with an interesting premise that will definitely catch the attention of many. Set in Frankfurt, the series follows a young hip-hop producer who, after signing with the record label Skyline Records, gets tangled in organized crime after the gangster brother of the label's owner comes back to claim his share. Music, drama, and organized crime collide in this six-episode series, making it an interesting option to watch this weekend.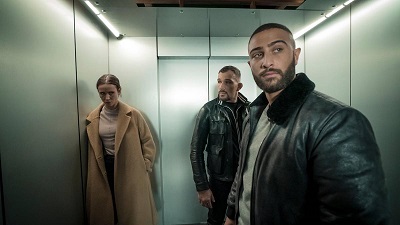 You can download it from
Netflix Pro Mod apk App