Facebook Dating app Launched, It's Time to Start Dating Online
Facebook has launched its dating app and beginning from today, you don't have to rely on dating app again like Tinder as you can start dating directly from Facebook.
If your love life is empty and you desire to give love a second chance, then Facebook dating is here for you. You don't have to set up a new account, as you can get started from your normal FB account.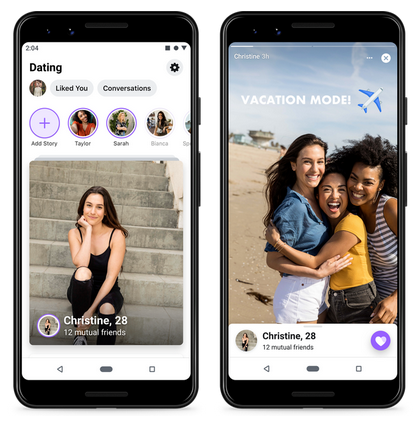 The product, which is available to users 18 and older, will appear as a new tab within the Facebook mobile app. People who opt in to Dating can create a profile that's separate from their main Facebook profile with one tap and meet potential romantic partners among their friends of friends or completely outside the existing network.
You can also block specific people on Facebook from seeing your dating profile. Users can, however, message one another without matching first. You won't see your Facebook friends in the app unless you use its "secret crush" feature.
Secret Crush:
Is a feature on Facebook dating that allows you to add up to nine (!) Facebook friends or Instagram followers to a list, and if they secretly crush you back, you'll both get notified. (The tool only works if both people have set up Facebook Dating profiles.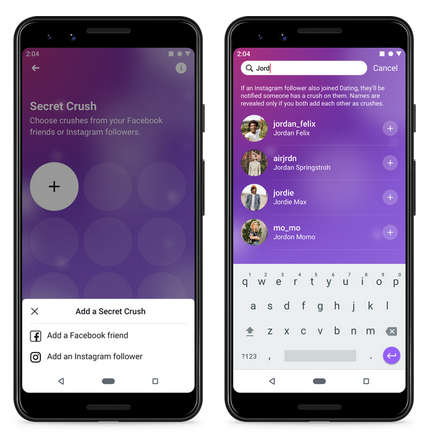 Daters can now add their Instagram posts directly to their profiles (which people have already been able to do on Tinder and Hinge) and add Instagram followers to their Secret Crush list.
Dating on Facebook is free and contains no ads or in-app purchases.
The feature is currently available in 20 countries: Argentina, Bolivia, Brazil, Canada, Chile, Columbia, Ecuador, Guyana, Laos, Malaysia, Mexico, Paraguay, Peru, the Philippines, Singapore, Suriname, Thailand, Uruguay, Vietnam, and the United States.
The product will come to Europe early next year, Facebook said.
If other dating app is boring, you give Facebook dating a trial and your future partner might just one like away.