How to Become Nigerian MTN Mobile Money (MoMo) Agent
Recently, the Nigerian Telecom giant
MTN launched Mobile Money transfer services also known as MoMo in Nigeria
. For those of you who have being brainstorming on how to become an MTN Mobile Money transfer services (MoMo), this post is for you. In this post, i will be showing you how to become MTN Mobile Money (MoMo) Agent in Nigeria.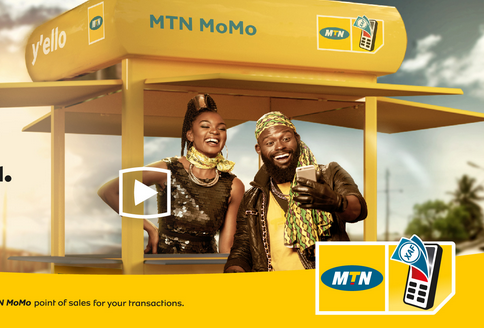 You can use MTN Mobile Money to send and receive money, top-up MTN airtime, pay bills (DStv, MTN Postpaid, School fees and more), buy & pay for insurance, pay employee salaries, pay for airline tickets and other goods and services.
What is MTN Mobile Money (MoMo)?
MTN MoMo is a wallet provided by MTN that enables you to: Send and receive money, pay bills, buy airtime and receive bonuses, pay tuition fee and pay good at the supermarket.
Who Are Mobile Money (MoMo) Agents?
It is important for you to know that MoMo Agents are retail outlets right next to you in your neighborhood rendering agency financial services to all customers (banked and unbanked).
As a MoMo Agent, the services you perform includes: Opening of Accounts, Cash withdrawal, Cash deposit, bills payments, money transfer and more across Nigeria.
Requirements to be MTN Mobile Money (MoMo) Agent
>>You Must:
Have an existing business or willing to invest in agency business
Have a Brick & Mortar/Immovable retail shop e.g. Pharmacy Pop & Mom Shop located in high foot traffic
Viable means of identification (National ID, Driver's License, International passport or Voters card)
Readiness to provide 1 passport photograph.
Capability to provide a Working Capital of N20,000 and above.
>> You will be required to also fill the MOMO Authentication Question form. Visit the closest MTN office to your location to pick up the form, fill and submit
>>After which you'll be contacted by MTN on the next step if you are qualified.
What' Next After Application?
After you have applied, please note that the documentation processing will take some time. However, this is what you should note;
MTNs' only mode of communication to applicants is through the phone and email
Applicants then shall be put under scrutiny. This is to confirm the adherence of applicants to the rules regarding requirements
Presenting fake details and/or documentation will only lead to MTN rejecting your application.
If you have been successfully vetted and cleared, you will be informed of the status of your application via Email or phone.
It may take roughly 15 – 20 working days for a successful application to be processed.
Successful applicants will be informed of the status of their application via Email or phone. Read more
As an MTN MoMo Agent, you receive different commission that act as the source of profit for your business.
Let us know what you think about this and if you are already MTN Mobile Money (MoMo) agent.