Meet Motorola Razr Foldable Phone Launching in December
Remember earlier this year it was rumored that Motorola Razr will be coming back as a foldable smartphone.
Well new info is out and it's speculated that the Razr won't be as powerful and high-end as other foldable phones like the Galaxy Fold and Huawei Mate X.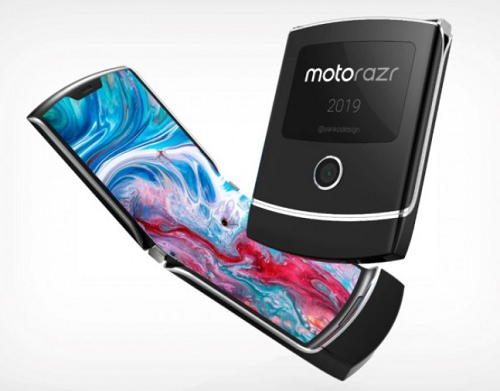 The device will fold the way traditional Razrs did, and also like those models it will have a smaller screen on the outside, which will display notifications and status icons.
The Razr should be unveiled in the coming months in the US, with the phone expected to cost around $1,500 in the region.
Rumors also posit that Google Assistant will be a big part of the device, and that there will be a specific feature to trigger it when the phone's closed.
Leak Specification of Motorola Razr Foldable
In March, the tech enthusiast
site XDA Developers shared
what were alleged specs and features for the Razr:
Main display: 6.2 inches; 2,142×876 pixels
Processor: Qualcomm Snapdragon 710
RAM: 4GB or 6GB
Storage: 64GB or 128GB
Battery: 2,730mAh
Colors: White, Black or Gold
It will be launched in December, and expect to see it in stores in January. No official confirmation yet from Motorola, but everything is still based on leak info. Get ready to spill off $1500 to own this Razr