Xiaomi Mi Mix Alfa World first 108MP Camera With Wrap Display
Xiaomi has launched an incredible smartphones Mi Mix Alfa with wrap display and 108MP camera set up. It is also the world's first smartphone to sport a 108MP camera. It uses durable protective layer which optimizes the screen stack structure.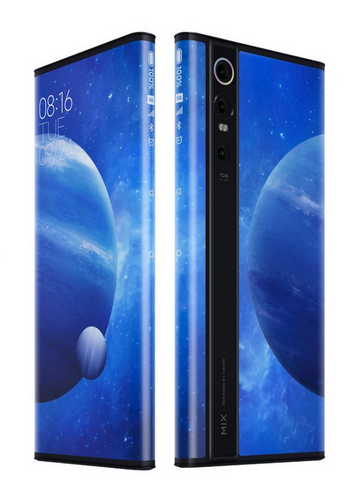 The phone has minimal bezels on the top and bottom, and ditches the physical side buttons, instead it relies on display acoustic technology replacing the traditional earpiece receiver and proximity sensor while the device's sides are pressure-sensitive and leverage a linear motor to simulate the touch of real buttons.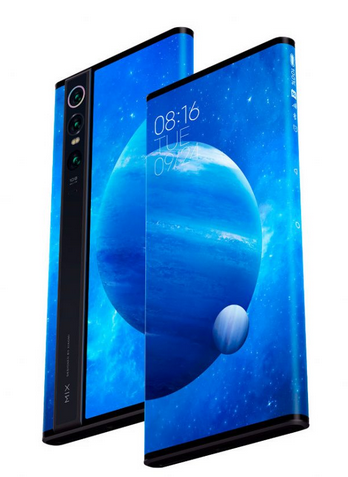 The Mi MIX Alpha's top and bottom parts of the frame are built with aerospace-grade titanium alloy. On its back, the entire protective cover for the camera area uses a single piece of sapphire glass, which is embedded in ceramic.
Mi Mix Alfa will have Snapdragon 855 Plus chipset, 12 GB RAM and 512 GB storage. The battery is 4,050 nano silicone cathode power cell with 40W wired fast-charging.
It comes with a 108MP camera on the back, as well as a 20MP and a 12MP one. Because you can simply turn the phone and use the camera on its back, the phone lacks a front-facing camera.
Xiaomi said it uses AI and special sensors to disable unwanted touches on the sides of the device.
the Mi Mix Alpha is more expensive than the Samsung Galaxy Fold and the yet-unreleased Huawei Mate X. It will be priced at $2,800/€2,500 and will be limited edition.
I'm just wondering what this Mi Mix Alfa is all about because it is the most coolest device you will find in the market right now.