You Can Now Share Files Offline with Opera
Opera mini has introduced an offline file sharing feature in its latest updates, making it the first major browser to introduce an offline file sharing feature. You can share photos, videos and audio files with others without an internet connection. This will save you more megabytes and will bring you more value for your data package.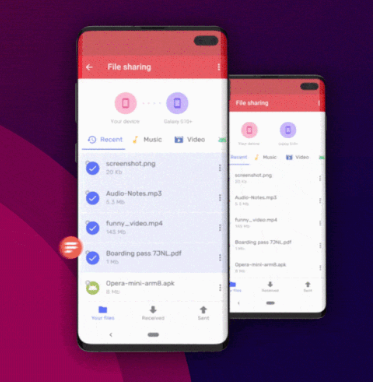 According to Opera, … it creates a secure private network connection between devices via a direct Wi-Fi connection. This guarantees a successful transfer of files at great speed — 200 times faster than Bluetooth.
How to Send and Receive File Offline Using Opera
Update your Opera Mini browser to the latest here
To start sending or receiving files, go to File Sharing in the menu and choose Send or Receive.
Opera Mini will display a QR code for the nearby device to scan, connecting the devices.
Once a file is successfully transferred, the sender will be notified and the receiver will be able to access the file in the Received tab shown in Opera Mini.
Aside from being fast, Opera Mini has integrated offline file sharing directly into its download manager. This makes it easy to share files that you've just downloaded without having to manually navigate through the phone's storage.