FG to Telcoms Reduce Your Data Price Now or Face Sanctions
The Federal Government of Nigeria has directed the Nigerian Communications Commission (NCC) to address the purported high cost and illegal deduction of data by Mobile Network operators (MNOs).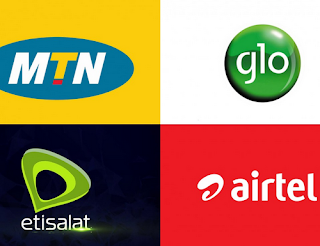 This is coming at the heels of recent report by UK-based price comparison website — Cable, that Nigeria is not among the top 10 African countries with low average price of data, a position the minister found worrisome considering the fact that the country has over 174 Million internet users.
The Minister also finds it unacceptable that with the prevailing high cost of data in Nigeria, the citizens still do not enjoy value for money as subscribers' battle daily with illegal deduction of data, poor Quality of Service (QoS) among others.
It is on this backdrop that the Minister directed NCC, the telecom regulators as a matter of urgency to immediately work hand in hand with the telecom operators and ensure they are a downward review of the price of data in Nigeria, improved quality of service provided and also checkmate the illegal deduction of subscribers' data.
The Communications Minister gave this marching orders shortly after being briefed by the commission on the progress made in the implementation of the Short-Term Performance targets set for it to achieve.
This is not the first time orders like this have been given and Nigerians are yet to see any changes. We need more data for lesser price.