List of Xiaomi Smartphones That will Get MIUI 11 Update
If you own any of these Xiaomi smartphones then good news await you from the management. Chinese smartphone maker Xiaomi has announced that it is going to roll out the next big software update, MIUI 11 on October 16.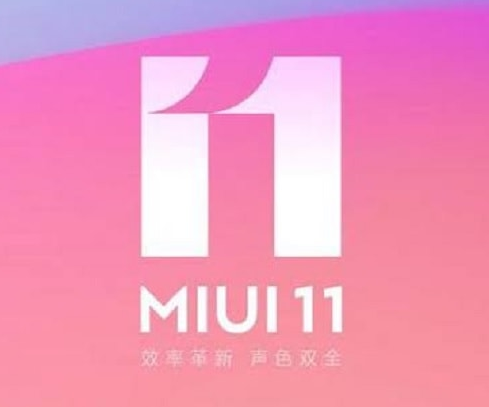 The new software update promises to change the look and feel of existing Xiaomi phones with system wide dark mode, new sound options and more. So, if you are using any of these Xiaomi phones then you will be getting the MIUI 11.
Xiaomi hasn't released the exact date for each of these devices as to when they will get the update but has confirmed to provide the update in different batches.
Lists of Xiaomi Smartphones getting MIUI 11
POCO F1
Xiaomi Redmi 7
Xiaomi Redmi Note 7
Xiaomi Redmi Note 7 Pro
Xiaomi Redmi K20 Pro
Xiaomi Redmi K20
Xiaomi Redmi 7A
Xiaomi Redmi 6
Xiaomi Redmi Note 6 and 6 Pro
Xiaomi Redmi Note 5 and 5 Pro
Xiaomi Redmi S2
Xiaomi Redmi Note 8 and 8 Pro
Xiaomi Redmi 5 Plus
Xiaomi Redmi 5
Xiaomi Redmi 5A
Xiaomi Redmi 4X
Xiaomi Redmi Note 5A
Xiaomi's MIUI 11 officially launches one day after the launch of Google Pixel 4. The question is – Will Xiaomi prove its latest OS update is a worthy competitor to what Google's Pixel 4 has to offer?