Movies to Download and Watch This Week Oct 28, 2019
Its a new week fellas, i hope we all had a wonderful weekend, in this post i have compiled few movies to keep you busy this week.
Eli
Eli is a 2019 American horror film, directed by Ciarán Foy from a screenplay by David Chirchirillo, Ian Goldberg, and Richard Naing. ELI is the story of a young boy plagued with an unknown… What happened next becomes scary.
Wounds
Wounds is a 2019 psychological horror film… Disturbing and mysterious things begin to happen to a bartender in New Orleans after he brings home a phone that was left behind at his bar.
Master Z: The Ip Man Legacy
Defeated by Master Ip, martial arts expert Cheung Tin Chi tries to lead a normal life in Hong Kong until triad leaders draw him back into fighting.
Revenge of Pontianak
Revenge of the Pontianak, or Dendam Pontianak is a 2019 Singaporean Malay-language romantic horror film. In the film, a couple and a village is being terrorized by a beautiful Pontianak, who has arrived to take revenge on a guy she loves forever.
Download from Netflix Premium mod
Treadstone:
A new Series movies called "Treadstone" is an action-packed thriller set amidst the black ops program Operation Treadstone.
Download Episode 2 here (You can download episode 1 from the previous post)
Watchmen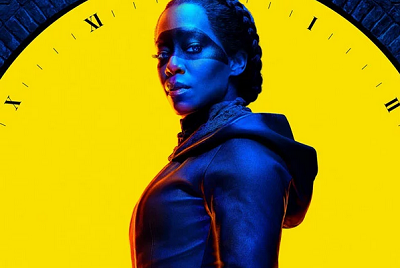 You can also check out Watchmen, a new series available on Netflix. Its worth the watch.

A Vigilante
A once abused woman, Sadie (Olivia Wilde), devotes herself to ridding victims of their domestic abusers while hunting down the husband she must kill to truly be free.
Note
: You can also download any of these movies from
Netflix Premium Mod app
installed on your phones.