This Week Classic Action Movies to Download and Watch Oct 21, 2019
Its a new week, i guess you must have been thinking about movies you could watch in your relaxation time and that is why i have some line ups of movies you can see this week.

The Boys:

Superheroes are often as popular as celebrities, as influential as politicians, and sometimes even as revered as gods. But that's when they're using their powers for good. What happens when the heroes go rogue and start abusing their powers? This is why you should watch "The Boys".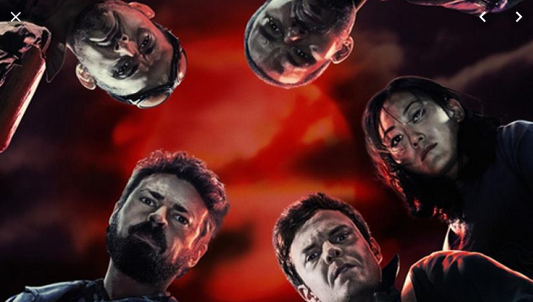 The boys
It's just 8 Episodes and I bet no any dull moments watching any of the Episodes.
Episode 1 [Download here 235MB]
Episode 2 [Download here 235MB]
Episode 3 [Download here 215MB]
Episode 4 [Download here 225MB]
Episode 5 [Download here 245MB]
Episode 6 [Download here 244MB]
Episode 7 [Download here 225MB]
Episode 8 [Download here 265MB]
Note
that the display resolution for the links above is 480p.
Fractured:
Fractured is a 2019 American thriller film, directed by Brad Anderson. After his wife and injured daughter disappear from the emergency room, a man becomes convinced the hospital is hiding something.
El Camino:
El Camino: A Breaking Bad Movie (or simply El Camino) is a 2019 American neo-western crime film that serves as an epilogue to the television series Breaking Bad. In the wake of his dramatic escape from captivity, Jesse must come to terms with his past in order to forge some kind of future.
Treadstone:
If you love Jason Bourne, then you will love The Treastone Project. A new Series movies called "Treadstone" is an action-packed thriller set amidst the black ops program Operation Treadstone. exploring both the origins of the infamous covert program.