Collection of Movies to Watch this Week Nov 10, 2019
The week runs so fast and this is another weekend to chill and relax with cool drama filled movies. We have some line ups of movies for you that will keep you busy and not bored this weekend.
The King
The King is a 2019 historical drama film based on several plays from William Shakespeare's "Henriad". It is a movie you'll love to watch. If you love Game of Thrones, you'll definitely love the King.
Official Secrets

Official Secrets is a 2019 American-British docudrama film based on the life of whistleblower Katharine Gun who leaked a memo detailing that the United States had eavesdropped on diplomats from countries tasked with passing a second United Nations resolution on the invasion of Iraq.

IT Chapter Two

It Chapter Two is a 2019 American supernatural horror film and the sequel to the 2017 film It… Defeated by members of the Losers' Club, the evil clown Pennywise returns 27 years later to terrorize the town of Derry, Maine, once again. Now adults, the childhood friends have long since gone their separate ways.

The Good boys

Good Boys is a 2019 American coming-of-age s3x comedy film directed by Gene Stupnitsky, in his directorial debut, and written by Stupnitsky and Lee Eisenberg.

Close
Close is a 2019 action thriller film directed by Vicky Jewson … Zoe, a wealthy heiress, is in need of protection when her life is put in danger. A bodyguard and counter-terrorism expert is assigned to safeguard Zoe when a kidnapping forces them both to go on the run.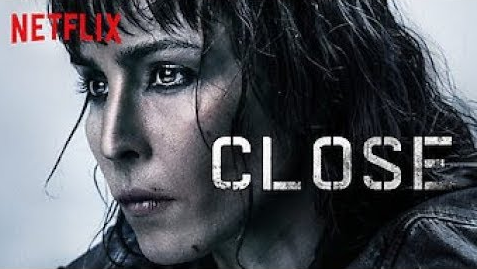 Little

Little is a 2019 American fantasy comedy film … Jordan is a take-no-prisoners tech mogul who torments her long-suffering assistant, April, and the rest of her employees on a daily basis.

Maleficient


Maleficent: Mistress of Evil is a 2019 American dark fantasy adventure film produced by Walt Disney Pictures.
Let us know if you have any issues with any of the download links above.
You can Find them
Netflix Pro Mod apk App