Globacom Becomes the 2nd Largest Telecom in Nigeria
Nigeria's national telecommunications operator, Globacom, has displaced Airtel Nigeria as the second largest telecoms operator in the country and returned to the spot it previously held for years.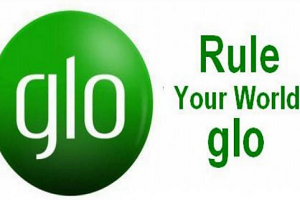 The record showed that Globacom was the preferred network for 2 million new subscribers who acquired GSM lines in Nigeria in September.
This was the largest addition in the industry, according to latest statistics released by the Nigerian Communications Commission (NCC).
In the NCC report for September, Globacom added 1,945,846 new subscribers, thus taking its subscriber base to 49,211,628 in September. As at the end of August, the company's subscriber base was 47,265,628.
Analysis of the NCC data base shows that Airtel which had briefly occupied the second position in the industry now has a subscriber base of 48,909,678, after adding 987,787 new customers in September.
Airtel is now the third largest operator in the country.
Another key point from the NCC statistics is that it was only Globacom and Airtel that added new subscribers to their networks, as MTN and 9mobile recorded a loss in active subscriptions for the month.
MTN lost 379,795 subscribers in the same month of September. This brought its total subscriptions down to 65,328,104 from the 65,707,899 it recorded in August.
The fourth mobile operator, 9mobile, lost 268,159 subscribers in September, going down from 15,602,255 in August to 15,334,096 in September.
9mobile subscribers are dumping their SIMs due to expensive data charges, and slow network connections in some locations. We need 9mobile to review their data packages otherwise they'll keep losing subscribers.
The only viable 9 mobile data plans is 1GB for N200 in which not everyone is eligible.
Let us know what you think in comment.