How to Use Your Android as Computer Microphone
t doesn't matter how expensive your computer or laptop is, they still lack a good microphone. Modern laptops do have a microphone, but still, users choose to use an external one. If we talk particularly about the microphone, they are important whether you are chatting with your friends over skype or playing an online video game.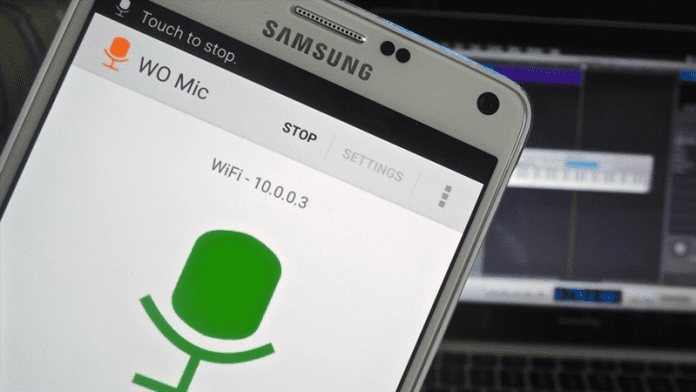 There are plenty of portable microphones available in the marketplace, but why spend money on another device when you have a smartphone? You can actually use your Android smartphone as a computer microphone by using some software.
So, in this article, we are going to share some of the best methods that could help you to use your phone as a Windows Microphone 2019. Below we have shared not one, two, but three methods to use your Android as a computer microphone 2019.
How To Use Your Android As Computer Microphone
Before exploring the methods, please keep in mind that there are plenty of software available on the internet that can let you use the smartphone as a computer microphone, but not all of them work. So, in this article, we have listed the one that really works and used by many. So, let's explore how to use Android as a computer microphone in 2019.
1. Using WO Mic
WO Mic is basically a desktop client that turns any Android into a microphone for the computer. Once done, your smartphone can be used for talking, recording, voice remote control many other activities. So, let's check out how to use WO Mic on the computer.
Step 1. First of all, on your Windows PC, you need to download and install the tool Wo Mic with its driver in your Windows PC.

Step 2. Now in your Android device, download the latest version of the app WO Mic.

Step 3. Now launch the app and then click on start. On the next screen, you have to choose out the way of connectivity to pair with your PC.

Step 4. Under "settings" you will find an option of "Audio Source" Make sure you had selected "Mic" there
Step 5. Now head towards the homepage of the app and there tap on "Start"

Step 6. Now launch the software in your Windows PC and there in connectivity select the connectivity type.

Now both the devices will get the pair and now you can use your Android Mic in your Windows PC.
2. Using Real Microphone
This is based on some external cable and a cool Windows tool that will allow you to connect with your device.
First of all download and install the tool Real Microphone in your Windows PC.
After installing the app, launch it on your PC.
Now connect your PC with your Android using the male to male headphone jack.
Now with the help of the tool, your device will be paired with your Android device and now your Android mic will be used as the mic in your Windows PC.

This very simple app as it just sends audio from the mic to the speaker, plug it into your computer or whatever using a 3.5mm male to male headphone jack and you get a free mic. It's good enough for emergency use.

You just need to install the microphone app on your Android device and connect the aux cable with the microphone input of PC and Android. Simply, open the app and enjoy it.