Latest WhatsApp Update Drains Smartphone Battery
WhatsApp's latest update is being reported to drain the battery on Android phones. The issue is mainly affecting OnePlus and Samsung users.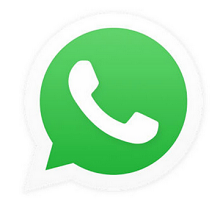 WhatsApp users are complaining that the latest version of the popular messaging app is draining their batteries. Some have taken to Google Play Store to vent their frustrations.
If you are experiencing a rapid battery drain of recent, WhatsApp could be the problem. Well, this only affects users who have the latest version of the messaging app.
Many OnePlus phone users are reporting huge battery drain ever since the new WhatsApp update rolled out. Users are reporting an average idle drain of 33 – 40 per cent. This is the case with both the Android 9 and Android 10 builds on all OnePlus phones.
Users of the Samsung Galaxy S10 series and Galaxy Note 10 series are reporting an increase in battery drain from WhatsApp after installing the latest update. Similarly, some Google Pixel users, as well as Xiaomi users, are also reporting the same.
As of now, there is currently no word on what is causing the problem or how wide the issue spreads. Nevertheless, we are certain that this issue comes with WhatsApp's latest version for Android.

How to Know if You are Affected

Go to Settings > Battery > then tap the three dots in the top corner and select Battery Usage > Then press the three dots and again and tap Full device usage.
How to Solve WhatsApp Update Draining Smartphone Battery
Uninstall the app completely from your device and reinstall it from Google Play store if you are affected or you can simply downgrade to an earlier version.
Let us know if you are affected.