Smile Launches eSIMVoice and SMS Only Services
Smile is not taking any chances at all, after introducing TRUEunlimited data plan to subscribers some couples of weeks ago, Smile launches eSIMVoice.
Smile Communications, Nigeria's leading broadband service provider, has introduced an innovative Voice and SMS only product dubbed, eSIMVoice. Early adopters, industry watchers and technology enthusiasts have hailed the latest product as "the future of seamless access".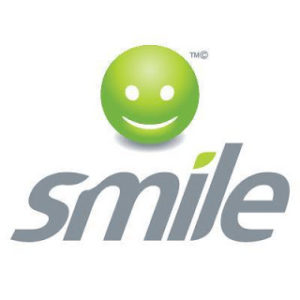 An official statement from Smile Communications, disclosed that Smile eSIMVoice comes as a Free downloadable application and when activated, the consumer can enjoy 10 minutes free local calls, unlimited on-net calls and SMSs.
The customers can also savor zero roaming charges, free on-net audio and video calls and the lowest call rates to any network.
To enable as many customers as possible to take advantage of this offer, Smile has simplified the process towards adopting and enjoying the new product. To activate the offer, the customer needs to buy a Smile eSIM, complete the mandatory KYC and get their assigned SmileVoice number.
Thereafter, the customer will download the SmileVoice app from Google play or App store, click "get activation code", enter their registered email address to get their activation code and follow other instructions.
To make a call, the customer can simply launch their SmileVoice App, dial the number they wish to call and enjoy SuperClear voice calls'' the statement said.