How to Stop Facebook From Tracking You
Facebook has finally rollout "Off Facebook Activity", a feature that started rolling out last year August, even though it was called a "clear history" button in the past.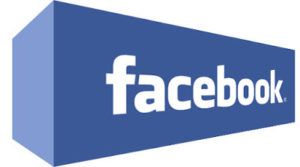 The feature allows you to manage the information Facebook collects from you for using their sites and applications.
This simply shows that Facebook is stalking you, either through messenger, or its sister's apps. Facebook knows a lot about you without you knowing.
The "Off-Facebook Activity" tracker will show you 180 days' worth of the data Facebook collects about you from the many organizations and advertisers in cahoots with it.
How Facebook gets this Data to Serve you Targeted Ads
Even when you're not logged in, these partners can report other identifying information to the social media giant which will match up the activity to your account.
How to Access The Off Facebook Activity Feature
Go to your Settings or visit this
link here
. You'll see the websites or apps you've visited that has shared your secret activities with Facebook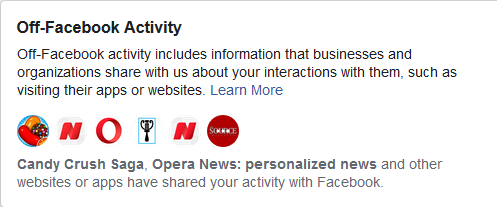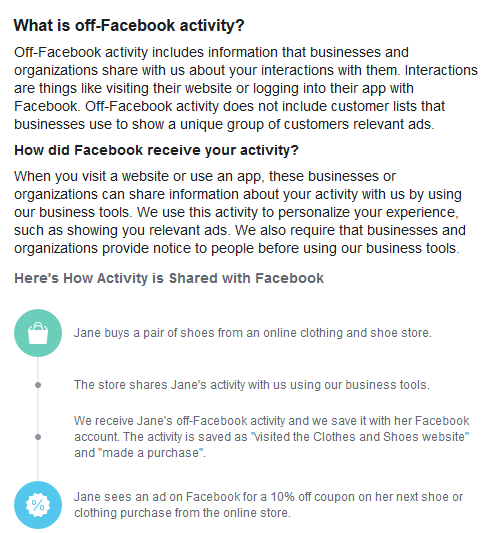 >>Click on Clear History so that Facebook removes that data from your account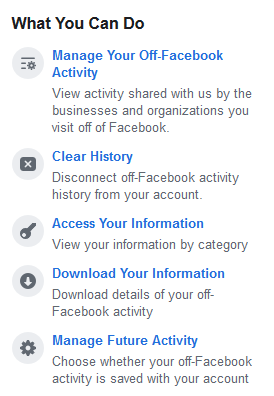 >>Click on the More Options drop down menu to access Manage Future Activity and then click on the Manage Future Activity button to stop Facebook from adding this data to your profile in the future by disabling the toggle.
Finally, to Ad Preferences > Ad Settings > Ads based on data from partners and make sure this option is set to Not Allowed. You can access it here
Enabling this still won't stop Facebook from getting your data from third-party companies, only that it won't be linked to your profile.
Let us know what you think in the comment.