This Week Great Movies to Watch Jan 20, 2020
It is another great new week and i have made a collection of some action movies that you can watch.
List of Great Action Movies to Watch This Week
Rattle Snake
Rattlesnake is a crime drama mystery film written and directed by Zak Hilditch and starring Carmen Ejogo, Theo Rossi and Emma Greenwell. After a mysterious woman saves her daughter's life, a mother must do something unthinkable to repay the stranger.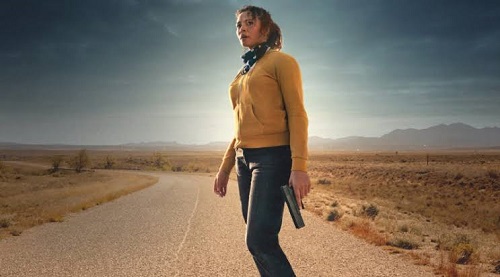 Download it here
Long Shot
Long Shot is a 2019 American romantic comedy film… Fred Flarsky is a gifted and free-spirited journalist who has a knack for getting into trouble. Charlotte Field is one of the most influential women in the world — a smart, sophisticated and accomplished politician. When Fred unexpectedly runs into Charlotte, he soon realizes that she was his former baby sitter and childhood crush.

Download it here



Dead Kid
A socially awkward teen bond with a group of misfits who plot to abduct the school's arrogant rich kids – until their kidnapping scheme turns deadly.





Download it here


Terminator Dark Fate
Terminator: Dark Fate is a 2019 American science fiction action film … In Mexico City, a newly modified liquid Terminator — the Rev-9 model — arrives from the future to kill a young factory worker named Dani Ramos. Also sent back in time is Grace, a hybrid cyborg human who must protect Ramos from the seemingly indestructible robotic assassin.

Download it here

Harriet
Harriet is a 2019 American biographical film about slave-turned-abolitionist Harriet Tubman. From her escape from slavery through the dangerous missions she led to liberate hundreds of slaves through the Underground Railroad…
Download it from
Netflix Premium Mod app here
Giri/Haji
Giri / Haji, which translates to Duty / Shame, was just added to Netflix's catalog and it is definitely worth checking out. It's a British show about a police detective in Tokyo who travels to London in search of his estranged brother, a gangster who fled Japan years ago.
It comes with Just 8 episodes and I bet no any bored moment at all.
Download it from
Netflix Premium Mod App here