WhatsApp Clock 2 Billion Users Worldwide
WhatsApp is growing stronger everyday as so many people prefers it to Telegram and other chat messengers. 2 billion users are currently actively using WhatsApp as compared to two years ago when it had just 500 million users.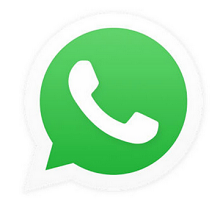 The company announced these new feats yesterday Wednesday February 12, that's about six years after Facebook Inc. acquired the app for $19 billion.
Despite having this huge user data base, it is difficult to figure out how the chat platform makes money since it earlier announced that it will no longer show ads through status display.
WhatsApp also defended its use of encryption just a few months after clashing with politicians in Washington over the technology.
Facebook argues that encryption, which prevents anyone, including Facebook, from reading users' messages, is good for user privacy, though it also makes it harder for law enforcement to track and monitor some criminal behavior.
"Strong encryption is a necessity in modern life," according to a WhatsApp blog post. "We will not compromise on security because that would make people less safe."
Facebook is working to encrypt all of its messaging apps, including Messenger and Instagram.
Weeks earlier, the platform rolled out dark theme to all her joyous reader on beta and it is expected to roll it out globally in the coming weeks to all users on both iOS and Android platform.