Huawei AppGallery to Rival Google Play Store Globally
Since the Huawei ban is now real by the US, they are no longer depending on Google but went ahead to launch their own alternative to Google play store, "AppGallery". They've been working on this for a while and now, it is available globally.
AppGallery is an alternative to the Google Play store, a platform that allows users to download apps to Huawei smartphones.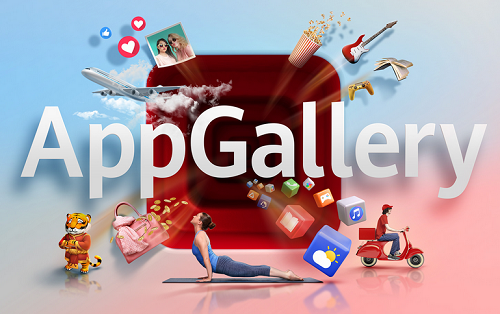 It is a robust ecosystem that Huawei is trying to build to rival Google play store for Huawei smartphone users.
They are committed to ensuring security and protection on its platform with many layers of security like developer real-name verification and a four-step review process for secure app operation. It also has an age-rating system to protect children from apps that are not suitable for their age.
According to Huawei, their AppGallery boasts over 45,000 apps and has over 390 million monthly active users worldwide.
AppGallery cut across 18 Categories ranging from news, social media, entertainment and more… If an app is missing, users can submit the name to a 'Wishlist' and they will get notified when the app goes on-shelf.
How Do I Get it?
You can easily get AppGallery installed on your Android device by simply
clicking here
, scan the QRCode and the installation will begin.
Let's get this straight, Huawei AppGallery is here to stay and will stay for long. Enough is enough of Google dominance.