Whatsapp About to Add this New Feature
It looks like WhatsApp will soon add some serious security changes to its messaging app, now used by 2 billion people worldwide, as it strives to fend off competition from other platforms seen as being more secure.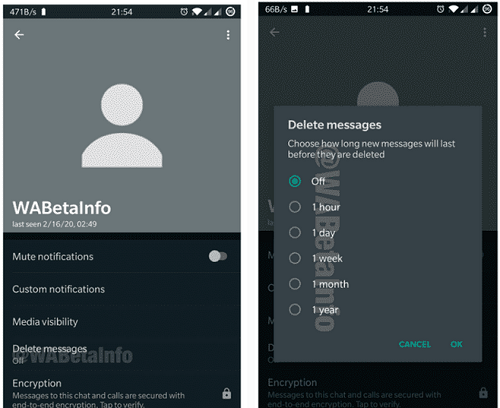 Not too long ago, WhatsApp introduced Dark mode to all users in which I'm sure you are all enjoying it right now; but something more is coming even as it plans to introduce a feature that has been around in other messaging apps for some time now – self-destructing messages.
In two beta versions of the app, the option to set self-destructing messages in private chats can be found. The app versions are 2.20.83 and 2.20.84 and you can choose the expiry period of the messages between one hour, one day, one week, one month or one year.
Once you set the timer, a clock icon will appear next to the sent time, so you can keep track of when the message will disappear.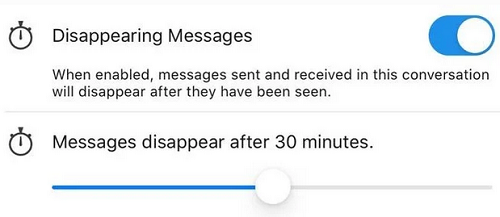 There is no confirmation as to the timing of the launch of the new functionality, or whether other security protections such as reporting screenshots or preventing text-copying will be added as part of this shift to more secure endpoint functionality.
Let us know what you think about this upcoming feature on WhatsApp.