Facebook Messenger Launches Desktop app for Windows and Mac
Facebook messenger has finally launch its own personalized desktop app for windows and Mac, which will now make it easier to message and video chat with friends and family from your computer.
FB Messenger has always been available for smartphones and tablets, but now, windows and Mac users now have it. With Facebook Messenger, you can message friends and start video calls, just like on the mobile and web versions.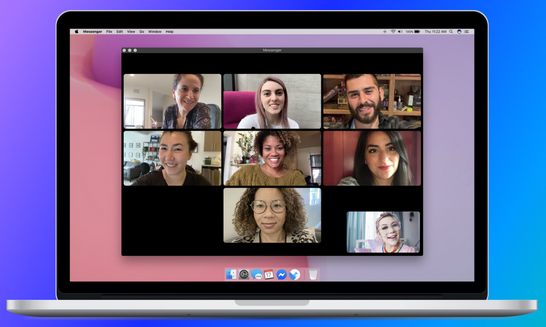 It also includes a dark mode, which Facebook has been rolling out as one of the new features introduced to the desktop's redesign.
Key Features of Facebook Messenger for Desktop
Group video calls on a larger screen. Stay in touch with family and friends, join a workout, or host a virtual happy hour.
Easy to connect. You don't need to know someone's email or phone number since all your Facebook friends have Messenger.
Multitasking. Your chats are easily accessible, and you can pop in and out of the app while doing other things on your computer.
Notifications. You can receive notifications for new messages, so you can quickly find the chat you're looking for. But you're in control — you can choose to mute and snooze notifications.
Chats sync across mobile and desktop. You'll never miss a call or message no matter what device you're using.
Everything you love about Messenger on a bigger screen. Including Dark Mode and GIFs.
Where to Download it