Xiaomi Launches MIUI 12, Here is a List of Eligible Smartphones
Xiaomi has launched MIUI 12, the company's next-generation UI for its smartphones. It brings improved visual effects, new wallpapers, privacy improvements that now shows all sensitive behaviors of an app, Improved Xiaomi 's AI phone assistant with AI calling and support for dialing.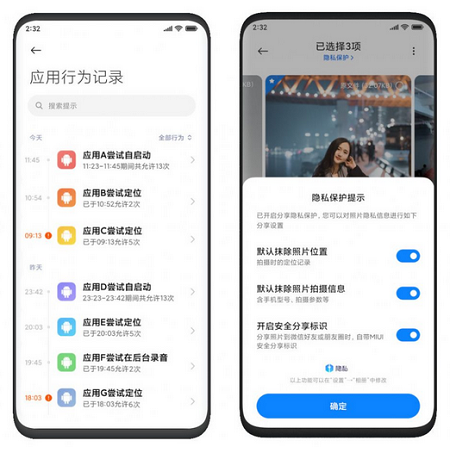 Xiaomi has also added a sleep tracker that will monitor your movements through the night to determine the quality of sleep. It will also record the duration of your REM sleep i.e. the time you were dreaming and record snoring to help you improve sleep hygiene.
MIUI 12 closed beta testing is already underway in China while the stable version is expected to come around the end of June.
Here is a List of Eligible Smartphones Getting MIUI 12
First batch (June, 2020)
Xiaomi Mi 10, Mi 10 Pro, Mi 10 Youth Edition
Xiaomi Mi 9 Pro 5G, Mi 9 Transparent Edition, Mi 9
Redmi K30 Pro Zoom, K30 Pro, K30 5G, K30
Redmi K20 Pro Premium, K20 Pro, K20
Second batch (TBD)
Xiaomi Mi Mix 3, Mi Mix 2s
Xiaomi Mi CC9 Pro, Mi CC9, Mi CC9 Meitu Edition, Mi 9 SE
Xiaomi Mi 8 UD, Mi 8 Transparent Edition, Mi 8
Redmi Note 8 Pro, Redmi Note 7 Pro, Redmi Note 7
Third batch (TBD)
Xiaomi Mi CC9E
Xiaomi Mi Note 3
Xiaomi Mi Max 3
XiaomiMi 8 Lite, Mi 8 SE
Xiaomi Mi Mix 2
Xiaomi Mi 6X
Redmi Note 8, Redmi 8, Redmi 8A
Redmi 7, Redmi 7A
Redmi 6 Pro, Redmi 6, Redmi 6A
Redmi Note 5
Redmi S2
Let us know in the comment if your device is among the list getting the latest UI.