Android Phones with 2GB RAM or Less, Will Now Run on Android Go
A leaked document suggests Google will require all new Android phones with 2GB of RAM or less to use Android Go.
What that means is that starting later this year in Q4 2020, any new Android 10 device that launches with 2GB or less of RAM must use Android Go Edition. Furthermore, any device launching with Android 11 that has 2GB or less of RAM must also use Android Go.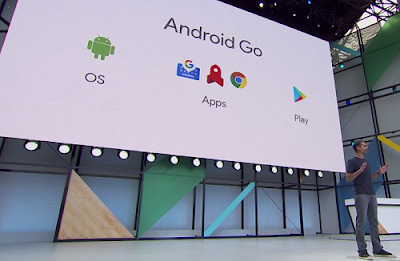 Basically, there's still some time for low RAM Android 10 devices to slide under the requirement, but new, low RAM Android 11 devices won't get that chance.
According to the team at XDA developers, the guide effectively ends support for devices with 512MB of RAM by noting the hardware is "not qualified" to load Google Mobile Services (GMS) on Android 11.
Android Go was initially built for devices with under 1GB of RAM and hasn't been required on phones under that threshold. Google quietly expanded Go support to devices with 2GB of RAM in 2019.
Google has refused to comment on this development and if this leaked document dated April 24 still stands. But one thing is sure, dropping Android 11 GMS (Google Mobile Services) support for the ultra-low end 512MB devices means we won't see any of them in the future. And Android Go being installed on 1GB and 2GB devices means better performance overall.