How to Activate/Subscibe 1.5GB With N150 Airtel Night Plan
In the universe of today where the Internet is everything and buying data bundles have been a thistle in the substance for the vast majority of us here in Nigeria, it is just insightful and savvy that many Nigerians look for the best and less expensive data to purchase.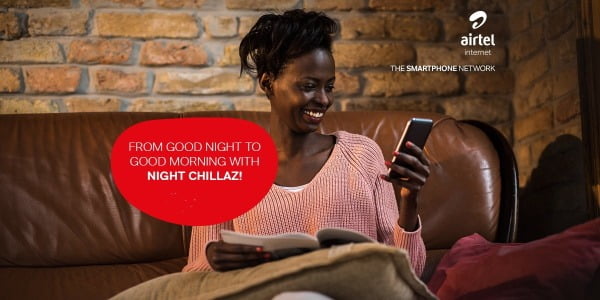 One of the best night data plans currently is the Airtel Night plan which is a good means for those that love downloading a lot using the vigilante data plans. In this post, I'll be dropping the code on how to subscribe to Airtel Night Plan and how to accumulate it.
Instead of the previous one-time activation of the night plan on Airtel, you can activate the night plan more than once, just in case you use exhaust the data, awesome right? With the Airtel night plan, you get 250MB for N25.
You can only activate the Airtel night plan by migrating to the Airtel SmartTRYBE package. Airtel SmartTRYBE comes with an added whooping offer, the Airtel SmartTRYBE package also offers 1GB for N500 and it's valid for 7 days.
How To Migrate To Airtel SmartTRYBE Tariff Plan
As I mentioned earlier, the Airtel night plan can only be activated by migrating to the Airtel SmartTRYBE package. To migrate to Airtel SmartTRYBE simply dial *312#.
How To Activate Airtel Night Plan 250MB For N25 And 1.5GB For N150
Simply dial *312#
Reply with 2 For 1GB for N500- valid for 7 days (All day)
Reply with 3 For Night plan – 250MB for N25 (12am – 5am)
How To Accumulate Airtel Night Plan To get 1.5GB for N150
Now, the cool thing about the Airtel Night plan is that Airtel customer on the Airtel SmartTRYBE package can re-subscribe their night plan after exhausting their data. Which is to say you can activate the N25 plan up to 6 times, giving you a whopping 1.5GB for N150 per night, which is really is great for downloads at night.