Movies to Watch this Week: Unknown Origin, Rogue, Hard to Kill
As we are rounding up the weekend, i have made a list of movies that you can watch this week at your spare time to while away the boring moments. Lets go.
Movies to Watch this Week:
Unknown Origin
A serial killer is spreading chaos. Anonymous people with no apparent connection are being murdered while imitating the first appearances of the most famous superheroes.
Santana
Two cops, two brothers. One is out for justice, the other revenge. They may kill each other before capturing the bad guys.
One Night in Bangkok
ix Hours. Five Hits. Who Will Survive?
The best assassin in the business makes his 500th kill-and decides to retire. Instead, he finds himself involved in a fierce battle of wits with the perfect enemy.
The Binge
In the not-so-distant future, all drinking and drugs have been made completely illegal by the government, except for one night a year. High school seniors Griffin, Hags, and Andrew make a pilgrimage to get to the best party in town where all their dreams will come true. They will have to avoid their crazed principal, violent siblings, and the wild animals roaming the streets.
Alive
As a grisly virus rampages a city, a lone man stays locked inside his apartment, digitally cut off from seeking help and desperate to find a way out.
War With Grandpa
Sixth-grader Peter is pretty much your average kid-he likes gaming, hanging with his friends, and his beloved pair of Air Jordans. But when his recently widowed grandfather Ed moves in with Peter's family, the boy is forced to give up his most prized possession of all, his bedroom. Unwilling to let such an injustice stand, Peter devises a series of increasingly elaborate pranks to drive out the interloper, but Grandpa Ed won't go without a fight.
Face The Music
Yet to fulfill their rock and roll destiny, the now middle-aged best friends Bill and Ted set out on a new adventure when a visitor from the future warns them that only their song can save life as we know it. Along the way, they will be helped by their daughters, a new batch of historical figures, and a few music legends – to seek the song that will set their world right and bring harmony in the universe.
Attack of the Unknown
A SWAT team transporting a vicious crime syndicate boss must fight their way out of a county detention center during a catastrophic alien invasion.
All together Now
An optimistic, talented teen clings to a huge secret: she's homeless and living on a school bus. When tragedy strikes, can she learn to accept a helping hand?
Centigrade
A young American couple journey to the arctic mountains of Norway. After pulling over during a snowstorm, they wake up trapped in their SUV, buried underneath layers of snow and ice.
Fatima
In 1917, outside the parish of Fátima, Portugal, a 10-year-old girl, and her two younger cousins witness multiple visitations of the Virgin Mary, who tells them that only prayer and suffering will bring an end to World War I. As secularist government officials and Church leaders try to force the children to recant their story, word of the sighting spreads across the country, inspiring religious pilgrims to flock to the site in hopes of witnessing a miracle.
Rogue
Battle-hardened O'Hara leads a lively mercenary team of soldiers on a daring mission: rescue hostages from their captors in remote Africa. But as the mission goes awry and the team is stranded, O'Hara's squad must face a bloody, brutal encounter with a gang of rebels.
Hard to Kill
The work of billionaire tech CEO Donovan Chalmers is so valuable that he hires mercenaries to protect it, and a terrorist group kidnaps his daughter just to get it.
Peninsula
A soldier and his team battle hordes of post-apocalyptic zombies in the wastelands of the Korean Peninsula.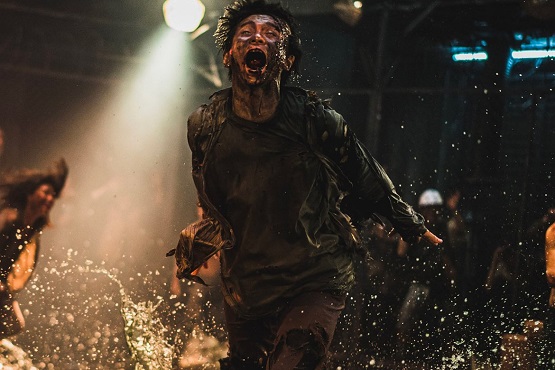 You can explore the
Netflix Mod Premium app
to see some of the latest movies you haven't seen yet. Let us know if you have any challenge downloading from the app.