These Tecno Phones are Pre-Installed with Malware that Steals Your Money
If you are using any of these cheap Tecno Phones, you might be at risk of a malware that steals money from you. According to security firm at Buzz Feed, Low-cost Tecno smartphones like W2 shipped to countries around the world are infected with malware meant to steal money from customers.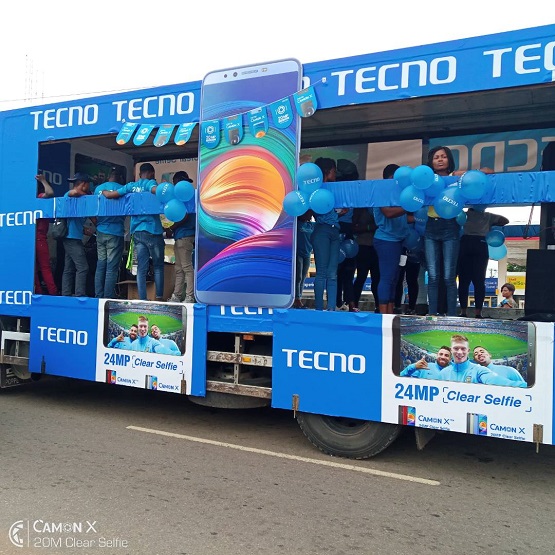 The Triada and xHelper software would quietly download apps and subscribes you to paid services. This caused unexpected bills and data overages for buyers who were already some of the most disadvantaged in the world.
Not just that but they also create unnecessary pop-ups and gives you a headache expected from this type of malware.
Mxolosi, a 41yr old unemployed man based in South Africa, a Samsung Fan who decided to try the Tecno W2 because of its cheap price roughly at $30 has expressed his dissatisfaction. Became frustrated with his Tecno W2. Pop-up ads interrupted his calls and chats. He'd wake up to find his prepaid data mysteriously used up and messages about paid subscriptions to apps he'd never asked for.
Mxolosi's Tecno W2 was infected with xHelper and Triada, malware that secretly downloaded apps and attempted to subscribe him to paid services without his knowledge.
Transsion, the China-based company behind the Tecno brand, has pinned the malware on an unnamed "vendor in the supply chain process." It said that it delivered fixes for Triada in March 2018 and xHelper in late 2019. However, the issue doesn't appear to have gone away. Secure-D said it was still blocking Triada and xHelper on Transsion phones through April 2020, and it may simply be dormant.
How to Remove XHelper and Triada Malware on Your Tecno Phones
A simple Factory reset will do the job.
This may affect the reputation of Chinese phones like Tecno even though there is no evidence of malicious intent on their part.
The phones mainly reached African countries, including Egypt, Ghana, and South Africa. However, some devices also reached Indonesia and Myanmar.