How to Get Airtel TV Free Data 250MB, 75MB, 50MB
In an attempt to create more awareness for its TV App, Airtel Nigeria is here with more offers added to the initial free 1GB and 3GB data attached to Airtel TV App.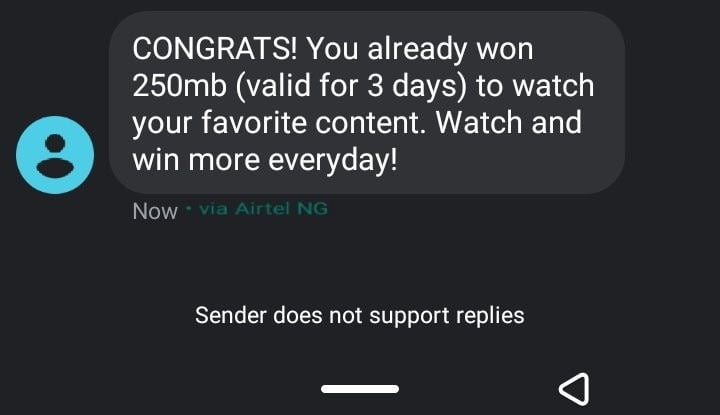 Airtel TV offers you unlimited access to the best video-on-demand (VOD) content from around the world. Watch and stream thousands of popular movies, TV series, documentaries, sports events, skits, kids, music videos, gospel music, and more from Nollywood, Bollywood, Zollywood, and Hollywood (coming soon).
This time around, there are many offers available for redeeming through the Airtel TV app which includes, 50 Naira airtime, 50MB, 75MB, 250MB, a smartphone, and even a monthly prize ticket.
In case you've dumped that your Airtel SIM card, this might be the best time to pick it up and get ready to claim these prizes from the Airtel TV app.
How to Benefit from Airtel TV app Free Data
Download & install the Airtel TV app from either Google Playstore or Apple Store (Ignore this if you have the app installed already).
Launch the app, login, or register with your Airtel number, verify you own the number by providing the verification code sent to you.
As soon as you get logged in, look at the top corner of your screen and tap on the gift icon. An awoof page would appear, and on default, you should not have any boxes to open. All you need to do is to look at the bottom navigation area of the app or look below your phone's screen and tap PRIZES.
On the PRIZES page, you should see the tasks you need to complete on the app to get these prizes.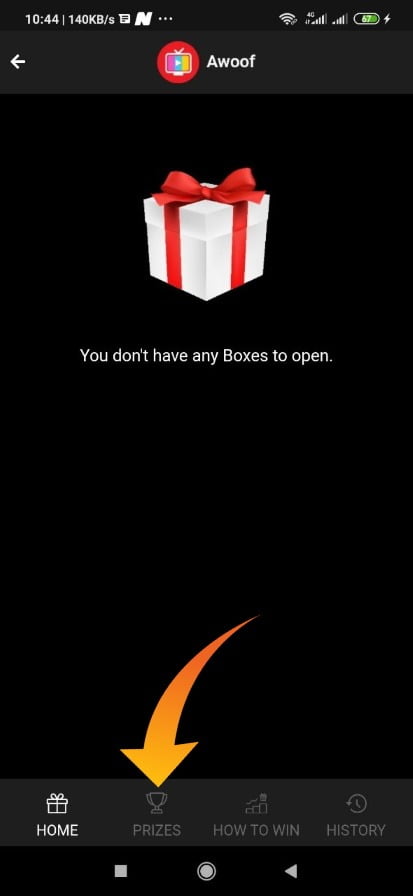 Complete each task to claim each reward, as simple as that. Immediately you complete any task, you should see them available on the awoof homepage there for you to claim.
The validity period for each data reward you get would be disclosed to you when the data is sent to the phone number registered on the app.