Syinix to Launch its First Android TV in Nigeria, Ghana
Syinix, a global smart home appliance brand, will launch the brand's first Android TV in Ghana and Nigeria on 15 September, 2020.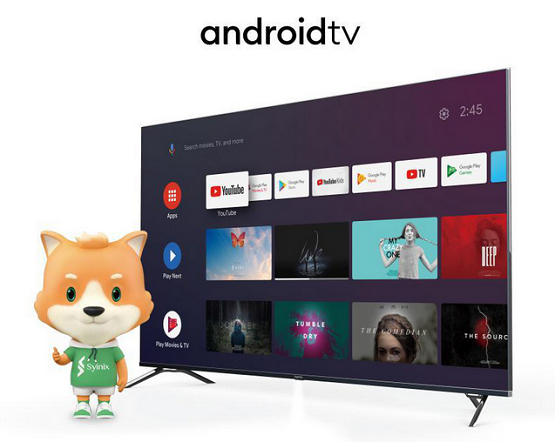 The new Syinix Android TV features a frameless screen display, Bluetooth 5.0 capabilities, 4K Ultra HD Resolution, Dolby 5.1 Perfect Surround Sound, and an Android TV operating system at a competitive price point.
Syinix Smart Android TV works with many Bluetooth devices such as soundbars, speakers, or a keyboard and mouse to control and increase the ease of connection. The TV will be sold in a wide range of sizes ranging from 32″ to 75″ to cater to the diverse needs for large screens.
Android TV allows users to access content from a variety of platforms, and for them to connect their TV to a wide range of smart devices within their home in a more user-friendly way.
With Chromecast built-in, the Syinix AndroidTV can act as the second screen of a consumer's mobile phone, to easily cast their favorite movies, music, photos, and more to their TV.
According to Syinix, "the TV is equipped with immersive 5.1 Surround sound with a Dolby decoder that optimizes its sound quality for a seamless entertainment experience that allows consumers to immerse themselves in their content of choice."
32inch is Priced at N69,99, 43inch is priced at N116,99, 50 inch is priced at N157,99, down to 75 inches.