Subscribers React to Glo Special Data Plans, 2GB for N500, 7GB for N1500
Glo, the grandmaster of data took to their social media handle to remind her subscribers to subscribe to the special data plans which appear not many people are using, but the reaction that follows will keep you wondering if the tweet was a mistake.
The special data plan was introduced sometimes last year, and it gives you 1GB for N300 valid 1Day, 2GB for N500 valid 2Days 7GB for N1500 valid 7Days. Nigerians took the opposite direction to attack the telecom provider for its slow network and the validity of those plans.
According to these social media users, they believe Glo is not doing anything to improve their network coverage, as well as the validity period for the special data plans, which is deemed to be too short.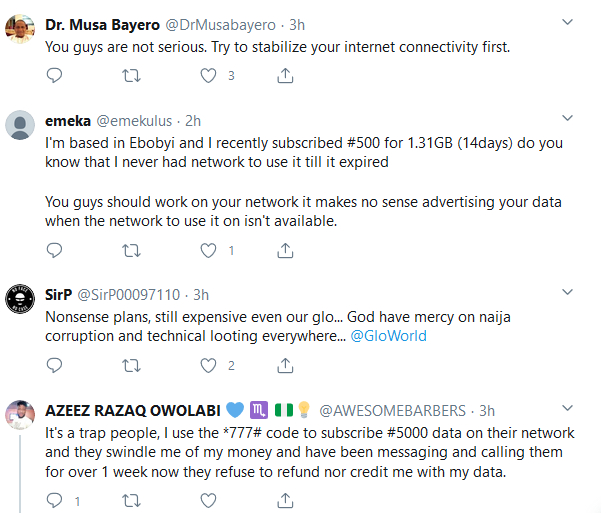 How to Subscribe to Glo Special Data Plan
Let us know in the comment if you recently used any of this plan.