WhatsApp Will Stop Working on These Smartphones From 2021
The year is winding up and as expected, WhatsApp has dropped an update, will stop working on some Android and iPhone smartphones, due to updates to both operating systems and applications to keep up to date.
I believe this update is to make some smartphone owners update their smartphones to more recent updated phones.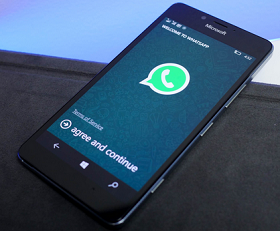 WhatsApp Won't Work on These
iPhones
All iPhones that do not have at least iOS 9 software will not be able to run WhatsApp from 2021. That is all iPhone 4 and earlier models. Models 4S, 5, 5S, 5C, 6, and 6S will need to update their operating system to iOS 9 or later to continue using WhatsApp.
Androids
All Android smartphones that are not running at least Android 4.0.3 will not be able to access WhatsApp. These include models like HTC Desire, LG Optimus Black, Motorola Droid Razr, and Samsung Galaxy S2, among others that were launched around 2012.

For users still using devices listed above or running below the listed Android software, it is advisable you should upgrade your device to a new one or dump your old phone.



WhatsApp Beta Calls on Desktop
The Facebook-owned messaging app is rolling out a desktop calling feature to selected users in beta, allowing them to make calls — voice and video from their laptop/desktop.

The feature is expected to roll out to all users in the coming days once testing is complete.