How to Get More Data on MTN data Plan For Same Price
Are you looking for Reasonable MTN Data Plans? Then you are on the right site. So today, I will be sharing with you the MTN top Data offer that will work on Android Smartphones, iPhones, iPad, or PC here on
raphblog.com.ng
.
This is to let you know that MTN has updated its internet browsing data plans, adding more data allowance, and introduce a couple of new data plans that offer more value for money. You now have several MTN Data Plans to choose from, at a lesser price.
Now, you can get 10GB + 4GB (YouTube Streaming) for N3000, instead of the 8GB, 20GB + 4GB (YouTube streaming) for N5000 instead of 15GB. And you can get 25GB straight up for just N6000, validity is 30 days. See the image below for more details.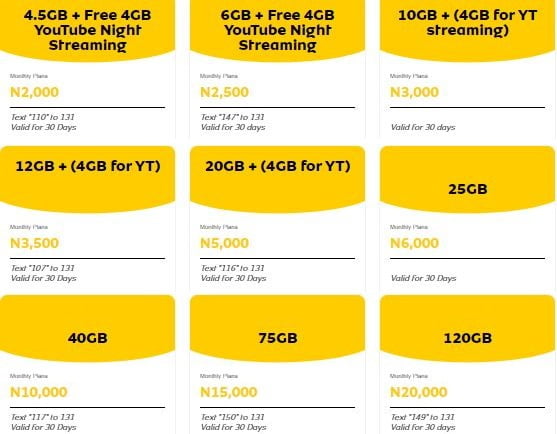 And if you are eligible for a double data offer, you should be getting double of the newly updated data plans which I expect will carry you for a long time.
When choosing a data plan for browsing on the MTN network, it is a good idea to make sure you choose a browsing bundle that meets your needs.
How to Subsctibe to the MTN Data Plan
Dial *131*1*3# to activate your preferred plans
How to Check for Eligibility
*121# to check the eligibility status of the double data offer applicable to your SIM and subscribe as you wish to.