Xiaomi Unveils its First Quad-curved Waterfall Display Concept Smartphone
Global technology leader Xiaomi today officially introduced its first quad-curved waterfall screen concept smartphone. The 88° hyper quad-curved screen design allows visual interfaces to flow over the phone's surface like water.
Almost the entire frame of the smartphone is covered by screen, while its body carries no ports or buttons, bringing forward the futuristic unibody no-port design.
Xiaomi engineers tried to make the smartphone as simple as possible and bring the "just a screen" form factor a step closer to life.
The smartphone manufacturer stated that it achieved the quad curve 88 degree surface through "countless breakthroughs in glass bending and laminating technology to extend the limits of the display to infinity."
Xiaomi also added that the device features a port free unibody design and has been built using a total of 46 different "groundbreaking" patents.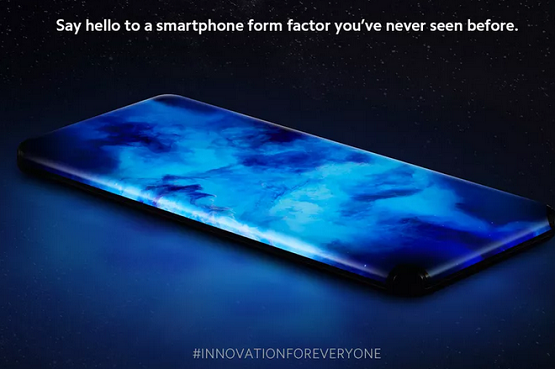 The question is how is this even possible considering the fact that this is a concept device and doesn't quite have the impact of showing it off in person. But a Xiaomi claims that this phone does actually exist and that they've used it themselves.
If you can recall, just last week, the company announced Mi Air Charge – A technology that allows you to charge your phone over the air, a revolutionary innovation of wireless charging. This they claim will be available in the future.