How to Get Free ZEC, DOGE, FLR Crypto COIN Daily – Withdrawal is Automatic
Once in a while, we'll be bringing to you an article on how to earn free crypto in such a time like this where cryptocurrency is making a global wave.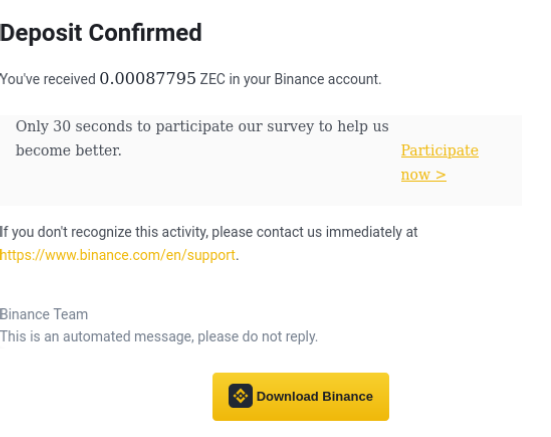 You can earn free cryptocurrency like ZEC, DOGE, and Flare (Flare allows you to claim free airdrops) every day, and withdrawal is automatic. At the time of writing the price of ZEC is around $144, so if you can be getting the above-listed crypto every day, then it is a good addition.
PipeFlare is an online community of technology lovers, gamers, and crypto enthusiasts spreading the word about blockchain's positive global impact.
You can claim free Cryptocurrency like ZEC, DOGE, and FLR every day all for free and I'm sure you don't want to miss out.
How to Register
Register
here
and redeem your first claim
A confirmation link will be sent to your registered email. Confirm it
Note
: They don't allow the use of VPN. If you get a message like your IP has been registered on the system during registration, kindly use another network to register or complete your registration with VPN then turn the VPN off completely.
Features of Pipleflare
Daily bonus Multiplier: On pipeflare, users are rewarded for their engagement and loyalty. You'll get a daily bonus multiplier for coming back every day. After 5 days, you'll get a 2x multiplier. On the 6th day, you'll get a bonus spin worth up to $5. Every 5 consecutive claims, you will get a bonus up to $5
Brave browser Bonus – You get x2 bonus when you claim using brave browser.
Social Media Bonus – Get a multiplier bonus when you link your email, LinkedIn, Twitter or Facebook account with your pipeflare account
Referral Programs – PipeFlare offers anyone the opportunity to earn extra income by inviting their friends and family. For every person you invite that uses the Faucet, you will earn extra crypto.
Claiming Your Free Daily Crypto
To claim your free crypto every day, you need to login daily and select which Token you want to claim, solve the captcha, and hit claim. You can claim these Tokens every 23 hours, and it is paid directly into your wallet.
If you don't know the wallet to use, you can copy your ZEC, DOGE wallet address from Binance, paste and save.