WhatsApp Self-Destructing Photos For Android, iOS Upcoming
WhatsApp with over 5 billion users is currently working on some updates which will later be rolled out when completed. According to tipster Webatainfo, WhatsApp is working on self-destructing Photos.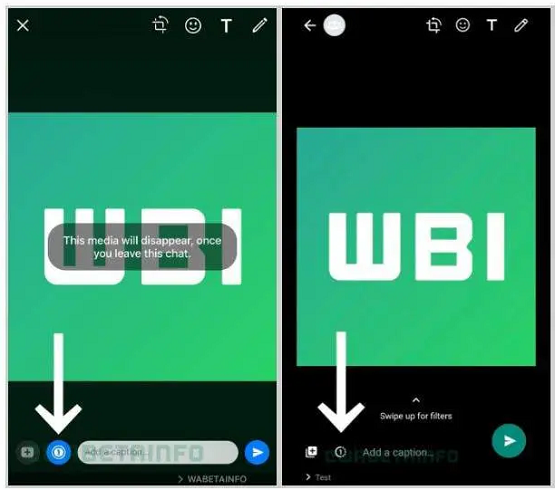 You can also call it disappearing Photos. Just like the disappearing message that allows you messages to disappear within a particular time frame, self-destructing Photos will disappear once you leave the chat according to the pictures seen.
Here is what we know so far,
Self-destructing photos cannot be exported from WhatsApp.
WhatsApp didn't implement screenshot detection for self-destructing photos yet. Meaning you may not be able to screengrab it except if allowed.
For now, the self-destructing photo is being worked upon on a future update and it will be available for iOS and Android users.
A few days ago, the company rolled out a mute audio feature that allows you to mute audio on videos before adding them to your Status or sending them in chat. Just update your app and the feature will be live.