How to Backup & Restore SMS On Android (Without Third-Party App)
I have already shared an article on the best SMS backup apps for Android. The article lists some of the best third-party apps that can be used to backup text messages on your smartphone. However, what if you don't want to use any third-party apps?
Let's admit, there are times when we accidentally delete our message and later regret it. At that time, we don't have many options left to restore the deleted messages. So, it's always best to take timely backup of the essential things on your device.
Steps to Backup & Restore SMS On Android
So, in this article, we will share a step-by-step guide on how to back up SMS and restore them on an Android smartphone. We will share the method that doesn't need any app installation. So, let's check out.
Using Google Backup
If you are using an Android smartphone, you can use the built-in SMS Backup and restore feature for SMS. In this method, you don't need to install any third-party app. So, you don't need to worry about any privacy & security risks. Follow some of the simple steps given below.
Step 1. First of all, open Settings on your Android smartphone and click on 'Google'
Step 2. On the Google page, click on the 'Backup' option.
Step 3. On the backup page, you will find your device name. Click on it.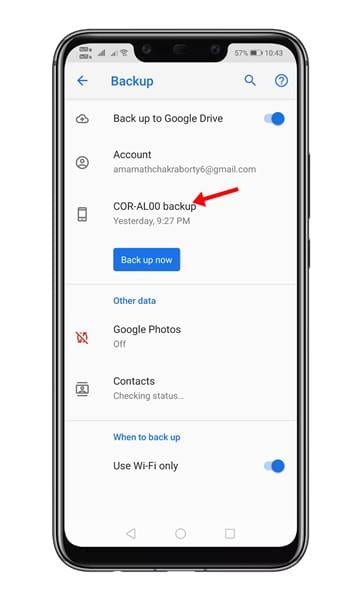 Step 4. On the next page, you need to see if the backup file includes 'SMS Text messages'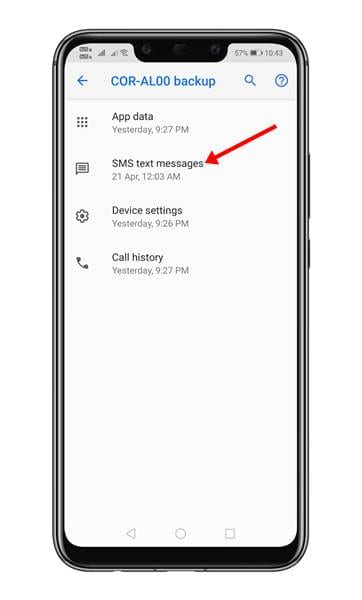 Step 5. Now move back to the previous screen, and tap on the 'Back up now' option.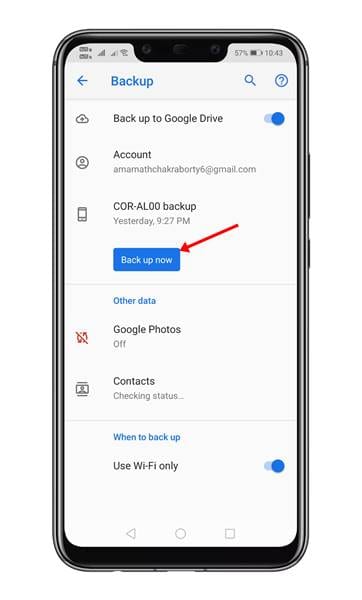 Step 6. Once the backup is complete, open the Google Drive app on your Android and click on the 'Three Horizontal' lines as shown below.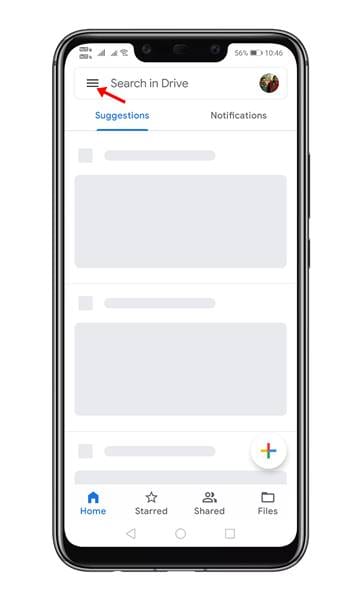 Step 7. From the list of options, click on the 'Backups'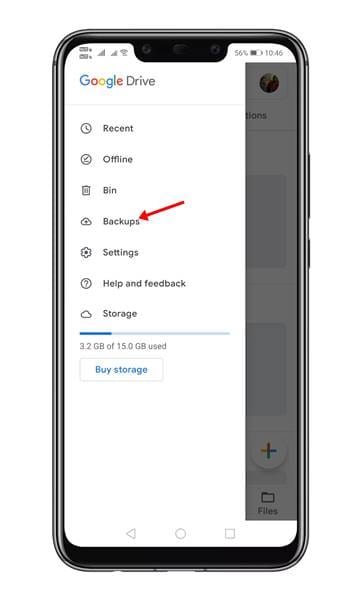 Step 8. The next page will list all backup files stored on your smartphone. You need to tap on the backup file to restore it on your device.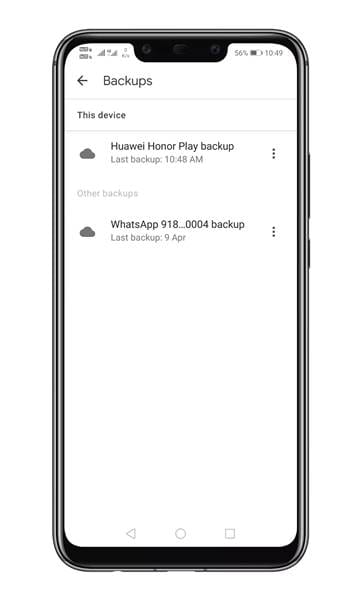 That's it! You are done. This is how you can backup & restore text messages on Android without any third-party app.