How to Download Setup eFootball PES 2021 v5.5.0 APK + OBB
Sporting game is presently the best-played games for most devices, iPhones, iTouch, iPods, and others, and you now enjoy a realistic soccer game with complete control over all players, with a Konami Soccer Simulator. You have to go through several gaming modes with all touchscreens, current, and another with classical virtual buttons on the eFootball PES 2021.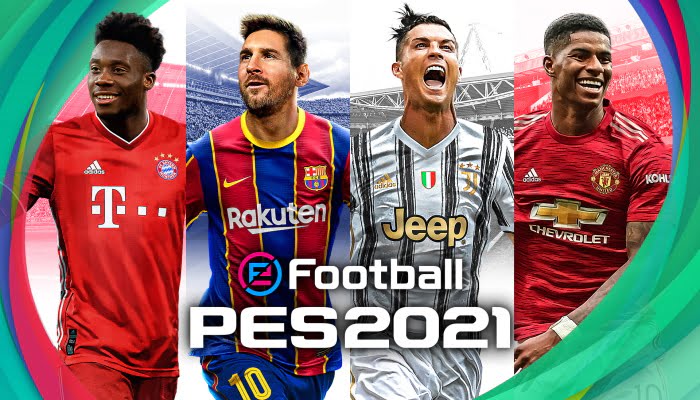 eFootball PES 2021 v5.5.0 Apk + Obb is the current version of the game for Android users with 5.0 lollipop devices and higher and around 1.9 GB of free storage is essential to run the game without delays or difficulties.
The game is equipped with the most recent season kits, best graphics, full commentary, up-to-date transfers of players, and much more features. You will be able to play league matches, daily matches and be rewarded with in-game coins or GP points which can be used to unlock the best performing players.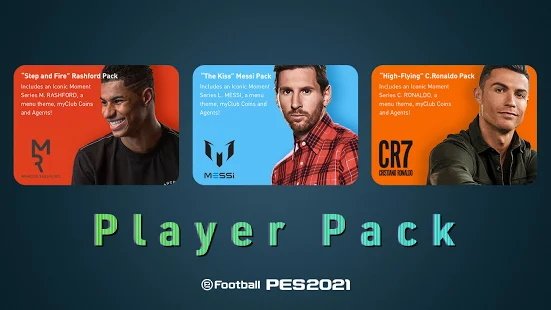 Setting up PES 2021 Apk + Obb is very easy, you just need to download the eFootball apk app, also download the OBB file which is in Zip Format and extract it with Zarchiver app by going to Android folder, then inside it click OBB folder and extract.
eFootball PES 2021 Features
The Thrill of Console Football in the Palm of Your Hand
With PES 2021, we've taken the same critically acclaimed console gameplay that won E3 2019's "Best Sports Game" award and distilled its essence to bring you the most authentic football experience on mobile to date. Featuring an exclusive partnership with AS Roma, new Matchday mode events, updates to players, clubs and leagues, and much much more!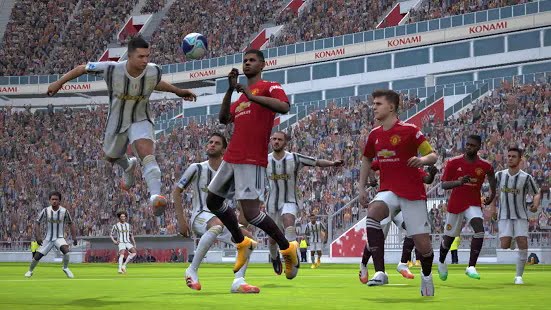 Featuring Europe's Finest
Play with a veritable smorgasbord of officially licensed clubs from the upper echelons of European football; including FC Barcelona, Manchester United, Juventus, FC Bayern München, as well as new exclusive partner, AS Roma!



New Iconic Moment Series Players
New additions are coming to the 'Iconic Moment Series', allowing you to relive and recreate even more magical moments from the careers of current and former football superstars



Sign Star Players Through New Player Packs
Player Packs are now available in the SHOP, allowing you to sign Iconic Moment versions of superstar players like L. MESSI, C. RONALDO and M. RASHFORD.
Each pack comes with an Iconic Moment Series player, myClub Coins, an original menu theme and 2 Black Ball Special Agents.



Real-Time, Online Matches
Face off against friends near and far with both local and online multiplayer functionality. Then, once you've sharpened your skills, head over to eFootball mode to take on the world in Matchday and various other competitive esports events.



Live Among Legends
Live out your football fantasy by signing various Legends to your squad, including D. BECKHAM, F. TOTTI, D. MARADONA, S. GERRARD, G. BATISTUTA, FERNANDO TORRES and K. RUMMENIGGE.



Rare Featured Players
Players who have performed well during weekend matches will appear in the game as Featured Players. These special versions have increased ratings, unique card designs, and in some instances additional skills.
Online Connectivity
An internet connection is required in order to play eFootball PES 2021. We also strongly recommend playing with a stable connection to ensure you get the most out of the game.
It's worth noting that the higher your smartphone specs, the faster and better the game plays.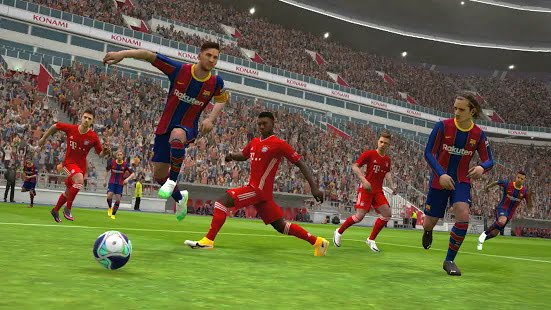 Game Download Setup eFootball PES 2021 v5.5.0 APK + OBB Links
eFootball PES 2021 v5.5.0 Apk + Obb Installation Guide
After downloading the needed files from the above links, carefully follow the procedures below to extract the game's Obb Data files and install the Apk app.
Open the installed Zarchiver software and look for the jp.konami.pesam.550.zip file.
When the options menu appears, select "Extract" to extract the Apk and OBB data zip file.
To access Device Memory, go to 0/Storage/Emulated at the top of the Zarchiver App and choose Device Memory.
After selecting Device Memory, click the Extract Icon, which resembles a downward-pointing arrow.
Once the progress meter hits 100%, wait until the Apk and Obb PES 2021 Mobile zip file contained in the Android folder is entirely extracted.
Locate and Install PES 2021 Apk in that same folder.
Finally, launch the PES 2021 Apk app and begin playing.