Meet Xiaomi CyberDog A Dynamic Robot Dog
The Chinese company Xiaomi is full of surprises, and has unveiled another future technology product with its new bio-inspired quadruped robot – CyberDog.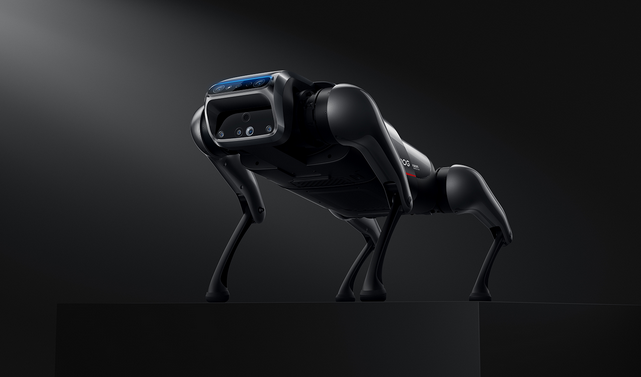 The CyberDog is a quadruped robot that you can call the manufacturer's own version of Boston Dynamic's Spot robot dog. It is a bio-inspired quadruped robot that is powered by NVIDIA's Jetson Xavier NX AI Supercomputer for Embedded and Edge Systems paired with 128GB of near-industrial grade SSD. The former has an AI performance of 21 TOPS.
CyberDog has enhanced capability to perceive its surroundings. It comes embedded with an array of camera sensors including AI interactive cameras, binocular ultra wide angle fisheye cameras, and Intel ® RealSense™ D450 Depth module, and can be trained with its computer vision algorithm.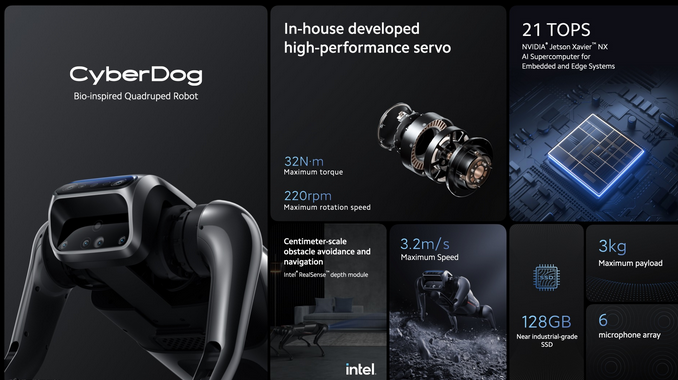 Users can use voice assistants to command and control CyberDog by setting a wake word, or simply use its accompanying remote and smartphone app. CyberDog can be called on for the most unique tasks, and the ways in which it can be interacted with holds unforetold possibilities.
CyberDog can be used to control compatible smart home appliances such as the TV, vacuum cleaner, air conditioner, and air purifier since it has the XiaoAI system in built as well.
CyberDog can be controlled in three ways – via the mobile phone app, voice control, and a remote control pictured below that is sold separately. Only a handful of Xiaomi phones including the Redmi K40 Gaming Edition, Redmi K40, Redmi K30 5G, Redmi 10X Pro, Redmi 10X, and Mi MIX 2S are supported at the moment.
Xiaomi is releasing 1,000 units of CyberDog at RMB 9,999 (roughly USD $1,540) to Xiaomi Fans, engineers, and robotic enthusiasts to jointly explore the immense possibility of CyberDog.