DStv Flex - 'Choose Your Own Channels' Package
DStv, the Multichoice-owned pay-TV subscription provider, is allegedly working on a premium package that will unbundle some of its sports and movie channels, allowing viewers to select what they want in their bundles. Is it similar to Build-a-Bear but for DStv channels?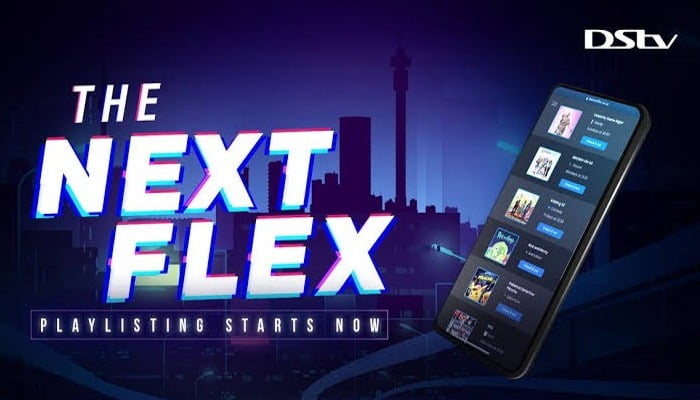 According to entertainment writer Thinus Ferreira, the pay-TV operator Multichoice is assessing interest in a more "flexible" option dubbed DStv Flex. It will give users more control over what they view on the service.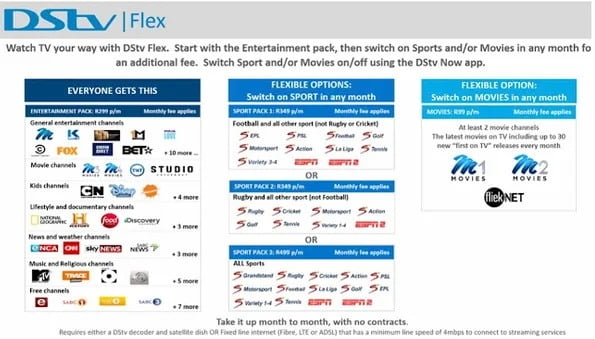 "As part of a new possible DStv bouquet structuring plan, MultiChoice is looking at allowing DStv subscribers to choose their sport channels – the most expensive content – separately in the form of 3 different, optional, add-on sports packages each containing various bundled SuperSport and ESPN channels," Ferreira reports.
This will be one of the most significant developments to strike the broadcaster in the previous 25 years. In this country, users have been clamoring for easier access to sports media. This might be the opportunity to attract all of those sports fans who can't afford N16,200 per month on DStv Premium.
How DStv Flex will function
Customers who sign up for Flex will be charged a mandatory petty amount of money per month, with each extra 'pack' stacking on top of that. This price includes an Entertainment bundle with 67 Premium channels.
They'll be able to add between one and three sports packs from here if they want to sport at all. Each of the three sports packages includes a unique mix of SuperSport and ESPN channels.
While this may appear to be a lot, the good thing here is that consumers will be able to turn particular products on and off at any moment based on their needs. So, if you wish to take a break from sports in general, simply discontinue your participation for a time.
"MultiChoice's new calculus is premised on the idea that if sport, and rugby as a content subset, were a separate add-on package, then at least some DStv subscribers would choose to remain subscribed to a basic entertainment package during the part of the year when certain sports or championships are out of season and not taking place," Ferreira says.