Whatsapp Offers Cashback in Order to Entice Users to use its Payment System
WhatsApp's experiments on Android continue. So, following the more or less significant news of recent weeks, here is the cashback for payments made on the instant messaging platform.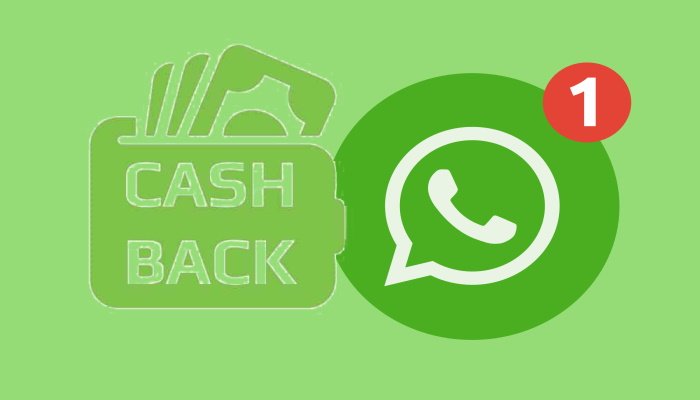 At the moment, the feature is only available in India, where WhatsApp Pay has been available for some time (the other is Brazil, but there are hopes that the service will soon be available to other markets). The version that is affected is 2.21.20.3.
Whatsapp Cashback
Thus, after adding the payment shortcut button, WhatsApp returns to the same look and implements the feature that allows you to receive a cashback within 48 hours. The goal is obvious: to promote the internal payment platform. It is WABetaInfo that has uncovered the news, then stating that it is not yet known if this "prize" would be accessible only for the first purchase made using WhatsApp Pay or if it will work for all transactions.
The service is currently under testing in India and is only valid for UPI (Unified Payments Interface) payments, the country's payment system for facilitating interbank transactions. The amount of cashback to Brazil will be determined by how the instrument is valued in the Asian subcontinent. Who knows, maybe there may be news for more nations shortly.
Whatsapp Now Allows you to Report Individual Messages in Chats
WhatsApp, like many other instant messengers and social networks, actively combats improper user conduct to ensure that individuals do not cause discomfort for others. Previously, it was able to report a user in WhatsApp; today, in the beta version of WhatsApp for Android, it is allowed to report specific messages.

The new feature allows users to select which messages to submit to WhatsApp for assessment in order to establish whether the inappropriate activity has occurred. According to WABetainfo's pictures, the new beta version of WhatsApp allows you to notify the messenger team about particular messages from both individual and group chats. You can also submit a complaint regarding messages sent from your business account.

Following a user's complaint about a specific message, the preceding five messages will be sent to the WhatsApp moderation service, allowing the messenger team to accurately grasp the context and determine whether to block the account. The new feature will be available in the stable versions of WhatsApp for Android and iOS in the near future.